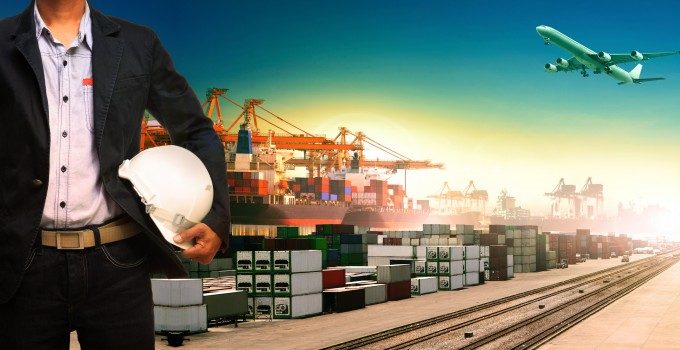 North Europe's container ports have found it challenging to cope with higher than expected cargo flows in the first six months of the year, and that is likely to continue after the latest forecast from Global Port Tracker's (GPT) North Europe Trade Outlook predicted a 7% increase in total imports this year compared to 2013, coupled with a 3.8% rise in exports.
In 2013 there was a modest year-on-year growth of 2.2% for imports and 1.6% for exports so this spike will be welcome news for ocean carriers in their quest to cement critical August general rate increases, to and from Europe.
Across the region's six major container ports of Le Havre, Zeebrugge, Antwerp, Rotterdam, Bremerhaven and Hamburg, analysed by GPT, 21.7m teu of inbound traffic – including empties and transhipment cargo – is projected to be handled this year, with exports up to 20.5m teu.
Indeed, report co-author Ben Hackett said: "We are seeing the solid expansion of the industrial sectors as output expands with good demand coming from Asia and North America. This is underpinned by rising consumer demand boosted in confidence with growth in the UK and Germany to levels not seen since 2008."
GPT's July edition reports that the actual volume of imports in May at the six ports increased by 2.1% over the previous month and at 3.5m teu was an impressive 6.5% higher than in May 2013.
Hamburg recorded a respectable 3.9% increase in imports in May, compared to the same month of 2013, while the Benelux ports of Rotterdam and Antwerp posted year-on-year double-digit gains of 10.4% and 11.4% respectively.
Elsewhere, the much smaller container port at Zeebrugge logged a massive 17.3% hike in its import throughput.
However, there were some losers: Le Havre's import numbers were down 8.3%, compared to May of last year – dragged down by the underperforming French economy – and also depressed were the facilities Bremerhaven which saw 5.3% less in import volumes.
Adding colour to the rivalry between the box ports, co-author Dr Maatsch, of the Bremen-based Institute of Shipping Economics and Logistics, commented: "Interport competition remains an issue, with Rotterdam and Antwerp fighting back to maintain and indeed, regain, their market shares."
Noting the mega-carrier influence, Dr Maatsch continued: "Part of the shift in market shares is due to carrier port call decisions, something which is very evident in Antwerp where growth has been virtually exponential."
Nevertheless, both Rotterdam and Antwerp have suffered congestion in recent months prompting barge and feeder operators to impose surcharges.
But despite bottlenecks at container terminals, GPT "remains optimistic" for trade expansion in North Europe into the first half of 2015, boosted also by a growth in export demand to China and the US.
It should follow that with strong demand between Asia and Europe converting into good utilisation levels for carriers that the August batch of GRIs will be more successful than hitherto, although carrier discipline will be vital to ensure that any successes are sustained.