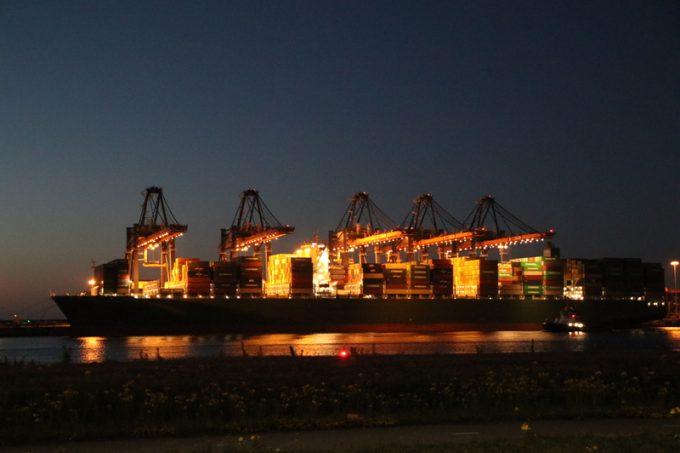 Reports of ports suffering congestion as consignees and their forwarders were unable or unwilling to collect imports were today backed up by new data showing higher utilisation of storage areas and warehouse.
According to the weekly Covid-19 barometer report issued by the World Ports Sustainability Programme, part of the International Association of Ports & Harbours (IAPH), 35% of ports it surveyed reported an increase in utilisation for "foodstuffs and medical supplies, with some ports reporting capacity shortages".
The report says: "The situation for consumer goods has almost remained the same, although there is an increase in the share of ports dealing with major increases in utilisation or facing capacity shortages (11% now vs 8% last week)."
It adds that terminals which handle finished vehicles have seen their facilities overwhelmed as automobile sales effectively vanished with the widespread introduction of social lockdown programmes.
"As dealers fail to collect new cars due to a collapse in sales, overcrowding of relevant storage areas near some quaysides has been reported," it says.
Of the ports surveyed, 1% reported capacity shortages for consumer goods and 10% a major increase in storage utilisation, while 2% reported capacity shortages for the storage of foodstuffs and other essential cargo, while a further 2% reported increased utilisation over the past week.
That is expected to change in the next month, however, said report co-author Theo Notteboom.
"We foresee major changes in cargo flows as we begin to see the impact of blank sailings, especially in the container shipping sector on the main Asia-Europe and transpacific trades.
"This will cascade into other tradelanes, so its vitally important for us to view the overall impact on port calls, operations, restrictions, port staffing, hinterland transport and storage, as well as future prospects for international trade to and from ports," he explained.
The report also notes that some 16% of ports have reported a shortage of dockworkers and nautical staff such as towage crews and pilots.
It is a mark of just how counterintuitively the effects of the coronavirus pandemic on supply chains are playing out – signs of worsening space shortages at ports are accompanied by forecasts that container throughput at major gateways is set to collapse.
Rotterdam, Europe's largest box port, said yesterday a 10%-20% decline in volumes this year would be "very likely".
First-quarter box traffic at Rotterdam fell by 4.7% year on year, to just over 3.5m teu.