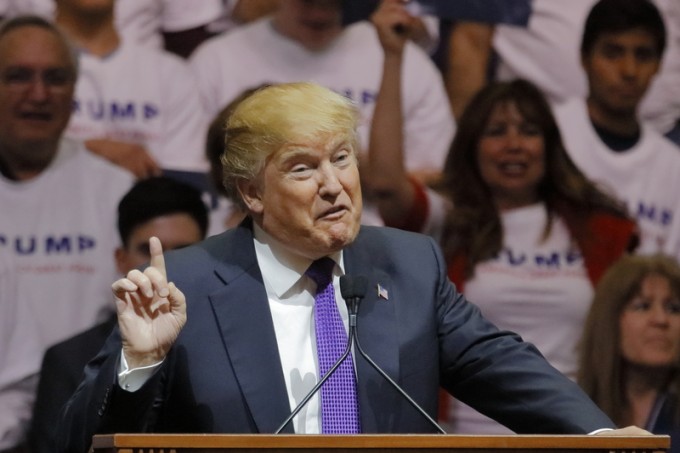 Political events over the past year have ushered in a paradigm shift for supply chains, as they are set to become more intra-regional amid an increase in global trade volatility, according to analysts.
In its Political Risk Outlook 2017, Verisk Maplecroft says the upheavals of 2016 – the Brexit referendum and election of Donald Trump – were indicative of a trend.
The result, the report, says will be increased volatility, and it suggests proposed US punitive trade practices and protectionist policies are likely to throw up major roadblocks.
Guo Yo, principal China analyst at Verisk Maplecroft, told The Loadstar Mr Trump's plan to revive manufacturing by bringing factories and jobs back to the US would reshape supply chains.
"Key manufacturing hubs in Asia will be hit hard if US companies such as Apple, Gap and others have to take production back to the home country.
"However, it remains unclear how such a process will pan out, considering the lack of infrastructure and supporting industries for mass manufacturing currently in the US."
Mr Guo said questions also remained as to how Mr Trump planned to quickly dismantle an Asia-centred supply chain that took years, if not decades, to build.
"It won't be an easy job," he said.
Chief executive of Transport Intelligence John Manners-Bell told The Loadstar Mr Trump's plans would face stiff opposition.
"Trump's policies could greatly hinder cross-border trade, and he will have to overcome powerful retail and automotive lobbyists," he said. "We have heard a lot of rhetoric from him, but the reality has yet to surface."
Mr Guo said that while the Chinese government would be prepared to engage the US on trade practices, Beijing has said it would retaliate if any punitive tariffs were imposed on Chinese imports.
"Tit-for-tat exchanges on taxes will hurt multinationals from both countries, given their significant commercial interests across the Pacific," said Mr Guo."US companies doing business in China may face stiffer barriers; and Beijing may look for alternatives for US imports."
China could benefit from one of Mr Trump's loudest battle cries, with the president-elect keen to tear up the Trans-Pacific Partnership (TPP) trade deal President Obama hoped would solidify US dominance with its Pacific neighbours.
"Analysts believe Mr Trump's dumping of TPP presents China with a golden opportunity to strengthen its regional leadership role in 2017," says the Verisk Maplecroft report.
"If Beijing is able to conclude the Regional Comprehensive Economic Partnership (RCEP), it would form the world's largest trading bloc and represent a significant geopolitical win for China and a major setback for US influence in Asia."
Mr Guo believes Beijing's push for regional trade integration could offset China's loss of US manufacturing and protect Asian supply chains from the collapse of the TPP.
Mr Manners-Bell said that while views espoused by Mr Trump would probably heighten tension and risks, global supply chains would likely just continue to slow, as they have in recent years.
"For the past five years, global supply chains have experienced a slowdown amidst intra-regional growth," said Mr Manners-Bell. "Trump's policies will undoubtedly present further barriers to growth – anything that impedes global trade harms growth.
"But I believe the chances of a full-blown downturn are limited and what we will most likely see will be an advancement in the decline in growth."
Mr Manners-Bell even suggested certain Trump policies could, in fact, have a positive effect for foreign firms and stimulate growth over the coming years, despite potential tariffs.
"If his plans to stimulate the US economy work, and create increased US consumer spending, foreign firms will be sucked in by opportunities that far outweigh the price of admission," he said.
"Safe to say, it is a complicated picture, and while overall it will probably be negative, it is difficult to judge to what extent."