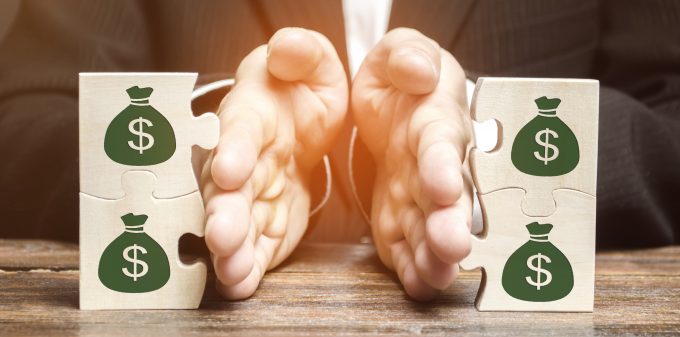 Mums are often depicted as wise, all-knowing people, and mine was no different, her world view, advanced from a modest base in the mountains north of Limassol, Cyprus, was that the "poor could not afford the rich".
Who am I to argue with my mum?
But sons can be arrogant and capricious creatures, so forgive me, mum. I need to tell her that her 20th century views are out of date; the world is changing. Thus spake the speakers at this week's TPM event in Long Beach, California.
We heard from retired US general David Petraeus that the return of protectionism after a series of economic shocks had given rise to the re-evaluation of supply chains by shippers.
MSC CEO Soren Toft concurred, arguing that shippers will diversify supply chains with up to 10 centres of production, thus ensuring a shock in one region will not paralyse their total output; not putting all their eggs in one basket.
Putin's war in Ukraine will see everyone be less well off, there will be no winners, and already too many people and families have paid the ultimate price. Meanwhile, globalisation has given way to 'slowbalisation', said Mr Petraeus.
Prior to the war in Ukraine, we had another disruptive global event, the pandemic. Containership operators saw market forces favourably realign, allowing the carriers to coin it, in layman's terms, to the tune of some $300bn last year alone.
Wealth, of course, is merely the reflection of the control of resources such as land, minerals and knowledge. That concentration is critical, because clearly not everyone can be super-rich. At some point wealth needs to circulate through the global economy, because there are too few super-rich to maintain economic growth.
Thus we see the labour negotiations on the US west coast as a microcosm of the global wealth malaise. Gene Seroka, executive director of the port of Los Angeles port, alluded to the problem. He told TPM that LA and Long Beach handle $400bn worth of freight every year, but only $1.4bn is paid in wages to port employees, implying that the staff deserved more.
But one of the key issues on the west coast is automation. According to The Loadstar contacts the International Longshore and Warehousemen's Union (ILWU) had agreed to automation in return for more pay, but now regrets that and is attempting to row back in an effort to preserve jobs.
New technologies like port automation can offer benefits to all: they can relieve workers of arduous, dangerous and unhealthy jobs; be ecologically savvy, reducing emissions;  and offer port workers and local communities safer and healthier environments.
If you doubt the need to take local communities along with you, look at the growing campaign in Long Beach, where locals viewed the addition of LNG bunkering to the port development masterplan as a threat to their environment, concerned about a possible increase in poisonous ozone levels and the addition of highly potent, global-warming, methane emissions.
New technology, of course, is built on knowledge built from past generations, and communally owned. In that sense, we all own the world's wealth. And economies need activity to maintain them, so concentrating wealth into a few hands will not see more goods sold, more food eaten or more services paid for; there is a limit to what a single billionaire can do.
Discontent is growing globally. All this was evident at this year's TPM in a potted form, in the reactions to the annual brat-fest otherwise known as the World Economic Forum, it was evident that as companies look to further exploit cheap labour in South-east Asia, Africa and Latin America, that discontent and inequality will grow, unless wealth from future growth filters down to working people.
Near-shoring may offer large companies a route to diversifying their risk, as Mr Toft put it. But that can only really happen in places where the workforce is cheap and desperate.
The lesson from TPM is that my mum was wrong. The rich cannot afford to keep the poor, poor.