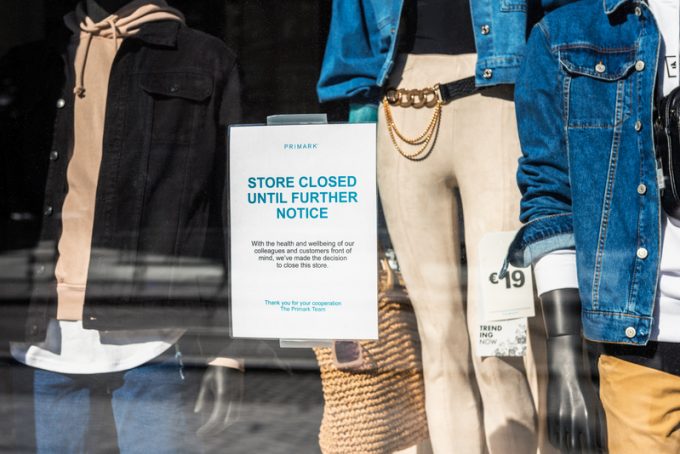 Amid the second wave of the Covid-19 pandemic and new lockdowns, major western buyers are again suspending Bangladesh apparel orders, threatening factory operations.
Retailers which have suspended orders include H&M, C&A, Aldi and Inditex, according to exporters.
"Some buyers have held existing orders, while some have delayed placing new ones," said chairman of Evince Group Anwar-ul Alam Chowdhury.
He said western buyers had been initially confident that clothes sales would improve by Christmas.
"But as the virus begun spreading severely, leading to lockdowns, they are now in shock and have become sure that the Christmas market won't be as expected," said Mr Chowdhury.
Poor buying trends have meant goods made and supplied during the pandemic were still in western stores, he said, so the majority of buyers have held new orders back.
"The impact of the second wave of the pandemic is evident in the export figures for October," he said.
Former president of the Bangladesh Garment Manufacturers and Exporters Association (BGMEA) Siddiqur Rahman told The Loadstar buyers "are observing what is happening".
He said factories were continuing production on orders already placed.
"But we can't say now what is going to happen in the coming weeks," said Mr Rahman.
Primark, meanwhile, has honoured all orders placed with suppliers. Its owner Associated British Foods said last week that Primark stores representing 57% of its selling space in Europe would close temporarily, with a loss for the period of closure of £375m.
During the first wave of the pandemic, the major retailers either suspended or cancelled work orders in Bangladesh worth $3.18bn. Many factories stopped production and thousands of garment workers lost their jobs. In April, only $520m-worth of apparel was exported, a record decline.
But many factories failed to reopen in the absence of work orders, while many big factories are running production at less than their capacity. And, due to the disruption, Bangladesh lost its second place global ranking as a global apparel supplier to Vietnam.
The government of Bangladesh offered a Tk50bn ($589m) pandemic recovery package for export-oriented industry to provide wages to workers for three months. Later, another Tk15bn package was announced for jobless workers in the apparel, leather and footwear industry.