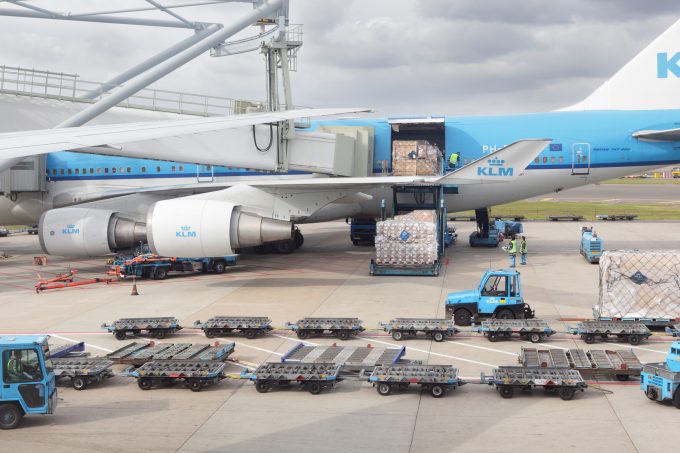 Schiphol is evicting cargo tenants from two handling facilities to make way for passenger aircraft parking – another apparent move by the airport away from cargo operations.
A passage in its annual report says €42m in value has been written-off freight stations 5 and 6 , which will be turned over to become aircraft set-up platforms.
Head of aviation, marketing and cargo Maaike van der Windt confirmed to The Loadstar that the decision had been made to create more capacity for passenger services.
"[As such] the parking spots on the Romeo platform, adjacent to the cargo station buildings, will change from cargo parking spots to passenger buffer spots," she explained.
"The write-off of cargo stations 5 and 6 are related to this change in use of the platform. In both buildings we have various tenants."
Ms van der Windt declined to name tenants using the facilities, but an address on Dnata's website shows it is based at freight stations five and six, while Menzies and a host of smaller agents, were reported to be among the others.
Schiphol also declined to comment on whether the handlers were being relocated, or if the decision was taken because of a lack of volumes or a prioritisation of passenger services over cargo.
However, one source told The Loadstar Schiphol would be building new facilities for Dnata and KLM's handling agent, but "not catering for the other handlers' needs".
Reports claim Dnata handles about one-third of all cargo that passes through Schiphol, and the Emirates-owned agent has a lease contract at the airport until 2023.
With fears mounting that Schiphol's shortage of freighter slots will continue into the winter season, this news will only add to carrier concerns over the airport's commitment to cargo.
In February, the airport announced it was folding its cargo department into its aviation marketing division, a move which surprised the industry. And last month, plans to help freighter operators get slots at Schiphol were delayed again as interpretative differences were revealed between the ACNL (responsible for slot allocation) and the government over implementation of a 'Local Rule' for cargo.
One source told The Loadstar the issue had thrown up doubts over the timing of the formal confirmation of the Local Rule, which would secure historic rights for freighter operators.