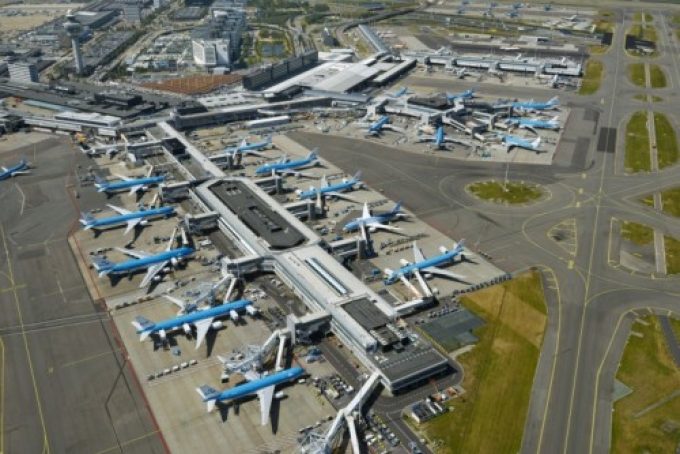 Amid much market scepticism, Schiphol has defended its decision to merge its much-admired cargo division into its aviation marketing department (AVM).
However, one senior airport executive told The Loadstar he could not understand why Schiphol would put a negative message out into the market at a time when its relationship with the cargo business – following restrictions on capacity – was already under duress.
"It sends out a bad signal to the air cargo industry," he said.
"With more capacity coming in 2020, surely it would not have cost a lot to keep the cargo department and reassure freighter and cargo operators that Schiphol continues to be a leading cargo airport?"
Robert van de Weg, consultant and former customer of Schiphol in his role at AirBridgeCargo, agreed: "I think it is a bad move. I cannot understand how Schiphol is taking the importance of this industry so lightly."
However, Schiphol insists that the move will keep cargo central to its strategy.
Head of aviation marketing Maaike van der Windt, who will take over as head of cargo following the resignation of Jonas van Stekelenburg, told The Loadstar: "The new department will put cargo closer to the heart of the airport, as the combined teams of cargo and aviation marketing will result in a bigger division, with higher visibility within our organisation and increased proximity towards the airport's management board."
She added that she was closely involved with other areas which would help cargo, such as airport charges consultation, capacity planning, digital strategy and the "internal customer centricity management board".
"Integrating cargo with the AVM team will ensure that cargo will be better represented in these key areas, going forward."
She continued: "We have noticed that cargo is increasingly becoming more integrated in passenger flows and, as such, we believe that an integral approach on areas such as digital developments, slots and on-time performance will assist both the cargo and passenger side of our business.
"We also believe that a more integrated approach in key markets, like China and India, will also assist driving both cargo and passenger flows to and from those markets."
Schiphol was one of the first airports to take cargo out of its aviation marketing department, a move that has been followed by many other cargo-friendly airports, particularly in Europe.
One airport executive said: "Cargo is very different to other airport operations, and it's best to remove it as far as possible from the passenger business."
Mr van de Weg added: "Cargo is a separate business with specific requirements – the knowledge around this is likely to evaporate now. It seems the strategy of Schiphol is to focus most of all on passenger business.
"This is a mismatch: the added value of cargo at and around Schiphol is enormous. Take a car and drive a 100km radius around Schiphol and see the massive amount of distribution activities that take place there."
Schiphol also insisted that the move was unrelated to its recent issues concerning freighter slots – or lack thereof.
"Schiphol's slot constraint is not a reason for this merger," argued Ms van der Windt. "However Schiphol is limited in its slot growth until late 2020. So our focus for the coming years in both the passenger and the cargo side is to retain and optimise our networks and operations.
"With this approach, we aim to maintain our current passenger and cargo position within Europe and to further improve the processes here at the airport. We believe that digitalisation will assist with this optimalisation and enable us to gain better insights into our operation."
Schiphol, of course, has a tight cargo community and is perhaps better placed than some to withstand the decision. Noting initiatives such as Pharma Gateway Amsterdam, Holland Flower Alliance and Smart Cargo Mainport, Ms van der Windt said the airport would "continue our activities with key partners such as Air Cargo Netherlands (ACN) and Netherlands Logistic".
ACN, TLN and shippers' group evofenedex said in a statement: "[We] assume this merger will have no negative consequences for the position of air cargo at Schiphol and will require attention from the airport."
Head of ACN Ben Radstaak told The Loadstar: "All's well, apart from the news that Jonas [van Stekelenburg ] will be leaving Schiphol, but we hope it will make no difference to the airport's focus."
The joint statement added that the groups "regretted" his departure.
"He had an eye for the entire air freight chain, and in the last few years he was particularly interested in innovation in this area."