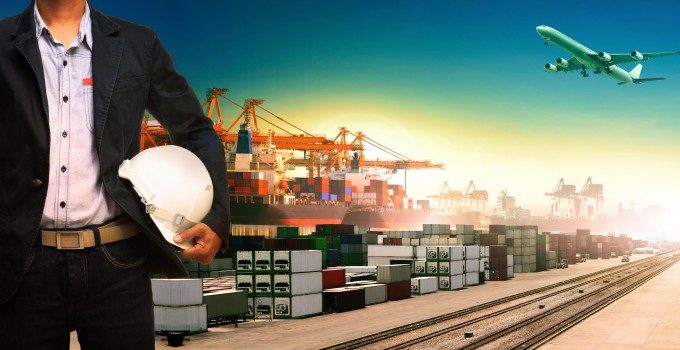 Spot rates between Asia and Europe leaped up this week in preparation for the latest round of general rate increases from container shipping lines keen to see higher prices as the annual contracting season with shippers nears its conclusion.
The Shanghai Containerised Freight Index (SCFI) spot Freight All Kinds (FAK) rate between Shanghai and north European base ports jumped 88% to $1,353 per teu, after languishing last Friday at $719 per teu.
With most carriers set to implement GRIs on 15 December, signs that rates were about to jump were plain to forwarders during the course of the week.
Sources in the UK freight forwarding community told The Loadstar that there was a difference between the announced GRIs and the levels that carriers have accepted this week. On 20 November, OOCL announced a GRI of $850 per teu to take effect on 7 December, but sources reported that this had been reduced to $600 per teu, with the carrier's quoted rate from 15 December at $1,300 per teu and $2,500 per feu for cargo out of Shanghai.
The Loadstar also understands that APL will also be looking for a $600 per teu increase next week.
Sources said the space constraints of the peak season had now all but disappeared. "There is no problem getting freight onto ships although demand is still reasonably strong," one said, and suggested that many European importers had begun to change their cargo flows in order to mitigate higher rates during periods of peak demand.
"There is now about two months until Chinese New Year and we are seeing quite a few importers, especially retailers, looking to avoid the congestion that normally occurs during that period, and bringing products in beforehand.
"In general, BCOs [beneficial cargo owners] are getting better at taking advantage of the lower rates when they can," he said.
The Chinese New Year break will begin on 19 February, and the main alliances have already begun announcing plans to void a series of sailings during the two-week shutdown.
However, it has also become apparent in recent weeks that some retailers in the UK may have overstocked inventory levels during the summer peak, and reports of high utilisation of inland container depots with full boxes are increasingly common.
The question for many in the trade now is two-fold:  what will the spot rate level be in the early part of January as annual Asia-Europe contracts are concluded; and how much of an impact spot rates will have on 2015 contract rate levels?
Even with the wild swings of the spot market, some point out that the average FAK Asia-Europe SCFI rate over the course of this year has been around $1,200 per teu – still considerably higher than many contract rates for the year.
In addition, given the fluidity of the market it is also unclear what the size of the FAK segment is. Some estimate it represents 25% of all Asia-Europe box shipments, "so it's really not a very good barometer of what's really happening", while some BCOs are reported to have begun to split their volumes, putting 80% in annual contracts and leaving 20% to be bought on the spot market.
Another emerging BCO strategy is to sign higher contract rates in return for other supply chain savings. The Loadstar is aware of one retailer that has accepted higher rates – around $1,200 per teu for 2015 compared with $900 per teu this year – in return for large amounts of free storage in and around its UK port.
Further complicating the picture is the fact that costs also continue to decline for carriers – oil continues its downward spiral and today fell below $60 per barrel. Brent is now at its lowest level for five years, and could be a further cause of spot market volatility as it gives carriers spare margins to play with rates and go for market share.