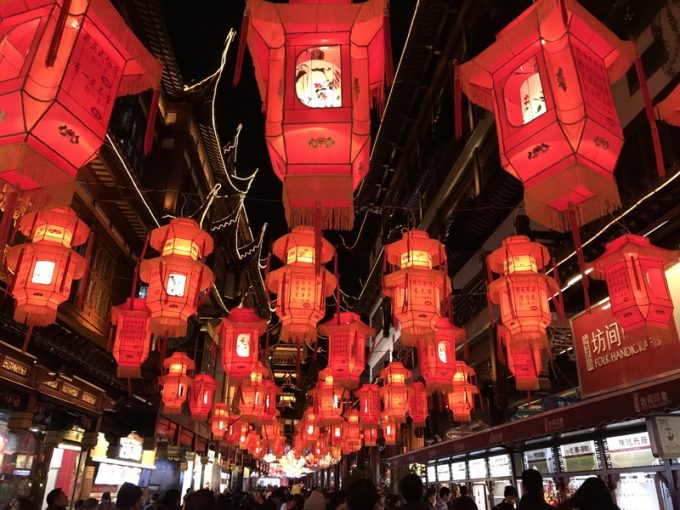 On the eve of Chinese New Year, container freight rates out of Asia remained largely unchanged from the week before, as the country begins its annual two-week public holiday, with factories mostly shut and port and shipping activity muted.
However, after several weeks of blanked sailings, shippers and forwarders – particularly on the Asia-Europe trades – can expect container rollovers and delays to shipments, according to Martin Holst-Mikkelsen, head of ocean (EMEA) at Flexport.
"We're seeing a considerable number of containers rolled this week, which is not abnormal in this period. And we are hearing of overbooking numbers as high as 40%-plus in the upcoming week.
"Carriers have built up considerable roll pools, to support their utilisation figures. Unfortunately, this has a negative impact on customers who could face one-to-two weeks of delay," he told The Loadstar today.
This week's Shanghai Containerised Freight Index (SCFI) recorded a 4.1% freight rate dip on Asia-North Europe to $969, as rates begin to slowly decline, which Mr Holst-Mikkelsen said would likely continue next month.
"Further declines are expected through February as the CNY slack season kicks in," he said. "We expect the rate erosion through the remainder of Q1 to be softer than in previous years, as the carriers manage capacity in more disciplined ways. We currently expect an overall 27% reduction to supply capacity in the coming five weeks."
Of course, a major impetus for the capacity reduction is that many carriers are concluding their annual contracts with Asia-North Europe shippers. The Loadstar was told by a ONE source that carriers were securing "very satisfactory" contract increases.
Eytan Buchman, chief marketing officer at Freightos, which compiles the Freightos-Baltic Index (FBX), added: "The approaching close of Asia-EU long-term contract negotiations is causing some carriers to reduce capacity and push up spot prices, while scrubber installations are also accounting for some of the depleted supply."
On the Asia-Mediterranean trade, the SCFI was effectively static week-on-week, at $1,179 per teu, and the SCFI commentary reported that "the average slot utilisation rate ex Shanghai Port was close to 100%".
On the transpacific trades, the rate trend was broadly similar, according to the SCFI, although it diverged from the FBX.
The SCFI posted an Asia-US west coast rate of $1,545 per 40ft, a 1.1% decline on the week before, while the Asia-US east coast rate increased fractionally to $2,951 per 40ft.
Meanwhile, the FBX recorded a China-US west coast increase of 13% week on week, to reach $1,507 per feu, which is some 27% down year on year; while its China-US east coast was $2,823/ per feu, up a more moderate 8% on last week, but surpassing its peak season high.
The big question for forwarders and shippers over the next fortnight is where fuel prices are heading following the introduction of the IMO's low-sulphur regulations.
The first few weeks of the year have seen the prices for low-sulphur fuel oil (LSFO) surge, to which carriers have begun to respond: Maersk sent out a customer advisory this week that its bunker adjustment factor would be going up by $50-$200 per teu, depending on the route.
"The cost of LSFO increased substantially in January and, while currently on a decline again, certain carriers have, based on the development, proposed additional surcharges or steep increases to the existing ones, somewhat similar to the EBS implementation we saw in May of 2018," said Mr Holst-Mikkelsen.
"It remains to be seen if the market adopts this approach; but if the LSFO continues its current downward trend, it is less likely such implementation would be successful in the same period that most carriers will be trying to attract more cargo," he added.
Gong Xi Fat Cai!