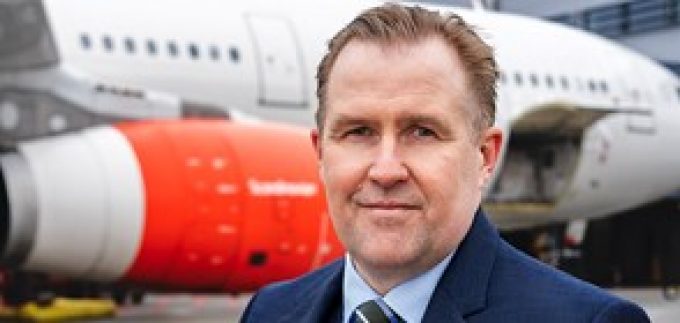 Fast-growing Danish 3PL Scan Global Logistics (SGL) has expanded its presence in Asia with a deal to acquire Hong Kong-based freight forwarder Sea Air Logistics (SAL), for an undisclosed amount.
SGL management described the acquisition as a "game-changing step", as it would "allow for further penetration in segments like technology and pharma and healthcare", and comes on the back of its 2021 purchase of European freight forwarder Horizon International Cargo, a longstanding partner of SAL through membership of the WCA network.
SGL CEO Allan Melgaard (above) said: "SAL's strategically placed offices will strengthen our existing setup and bolster our service offerings to our common customer portfolio."
SGL added that there would be no redundancies amongst SAL's 180 employees and that its senior management team "will play an essential role in the company's continued journey".
SGL's organisation will grow to over 500 employees in China and Hong Kong.
"We are delighted to welcome so many highly qualified and knowledgeable industry experts to strengthen our existing operations in China and Hong Kong," said Rickard Ingvarsson, SGL CEO Asia. "Knowing our new colleagues fit right in enables us to reinforce our relations with our global customers through increased and improved support of their activities from day one.
"SAL also offers state-of-the-art inventory management and fulfilment solutions, and we are delighted to add all of these additional offerings to our product portfolio," he added.
The acquisition will also grow SGL's market share in the intra-Asia, Asia-Europe and transpacific eastbound tradelanes and, "coupled with SAL's vast experience in cross-border supply chain services, will enable SGL to provide extended and improved services to its customers worldwide".
Acquisitions have been hugely important to SGL's growth – its most recent quarterly results, reported on 10 May, showed a ebit of Dkr248m ($34.8m) compared to Dkr11m in the first quarter of 2021.
"Total growth, compared with Q1 21 was 594%, of which M&A activities contributed 157%. Further, SGL Group has seen a strong growth in activity levels and performance in companies acquired during 2021," it noted at the time. It increased its full-year guidance to Dkr775-825m as a result.