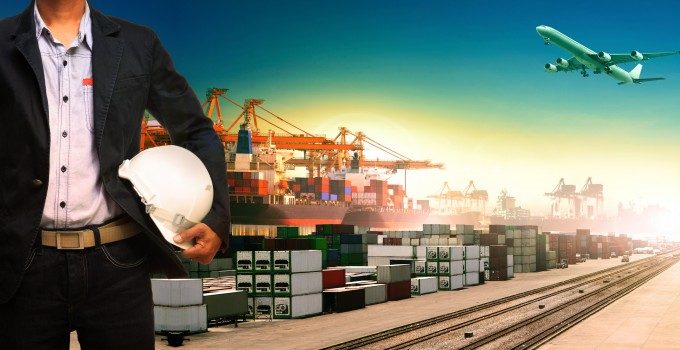 Saudia Cargo is considering launching air cargo trucking services in its home market in a bid to improve transit times for shippers. The move will involve lobbying to change Customs requirements, which can slow down processes in the kingdom.
Vice president commercial Peter Scholten will be leading the carrier's new business development plans after it created two new roles, director global sales and director revenue management, to allow him more time for special projects.
"We are looking at doing a variety of outside-the-box activities to support our core business," he explained. "The change enables me to be less involved in the day-to-day business, and have more time available for business development.
"It's complex in both the Kingdom of Saudi Arabia (KSA) and countries in the Gulf Cooperation Council (GCC), so we wanted to look at whether we could set up a trucking company. But there is never time for it, and it's hard to get things like that moving."
He said the carrier wanted to make it easier to do business in Saudi Arabia. "There are Customs requirements that mean you can't necessarily move things easily in KSA, and it's harder to have goods in transit. Customs rules in KSA are very different from surrounding countries."
As a result, much of the freight destined for Saudi Arabia comes in via Dubai, Doha or Bahrain.
"We have a lot of cargo – KSA is the biggest economy and country in the region, but lots of cargo goes through other countries instead of coming straight to KSA. It can take five or six days to clear goods in KSA, so it can be faster for shippers to move it via our neighbours. We need to offer more attractive solutions to clients. We will develop services that speed up imports in KSA and make it more attractive to fly cargo direct instead of via neighboring countries."
He added that Saudia didn't miss out on the volumes, however, as it had lots of capacity in the UAE.
"Although we see KSA-destined cargo move via the UAE, that is a good market for us. We have 70 passenger flights per week to/from Dubai and we operate six 747 freighters per week from the UAE with cargo to Africa. We are a sizeable player in the UAE, so we are all competing with each other in this region. But although Customs in the UAE makes it a more competitive country, KSA has a big advantage too  – we have a strong economy at the moment, with a forecast of 7% growth in GDP this year."
Nassar Al Ahmadi becomes director global sales for the carrier, and Farooq Bosan is the new director revenue management. He moved from the network department where he was manager capacity control. Saudia says it is expecting growth this year of between 12 and 15% in both revenues and volumes.