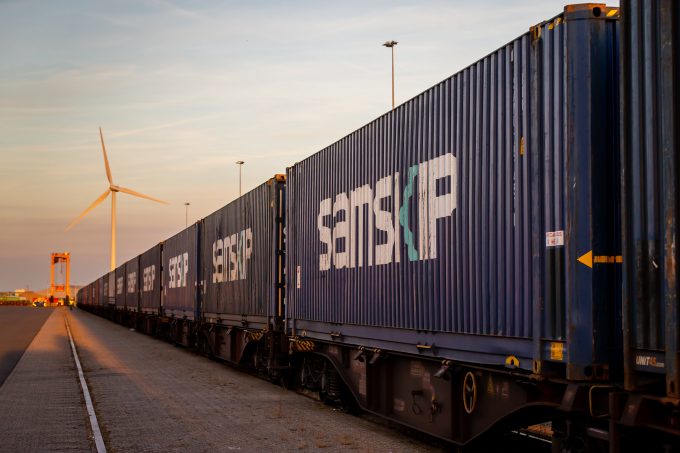 Samskip has launched a global air freight service at Schiphol – and plans to have its own aircraft in operation within three years.
The new division will be headed by industry veteran Hans Blauw, who over the course of 35 years has held executive positions at KLM, Hellman Worldwide, FedEx and TNT, and joins Samskip following four years at the helm of Fairways Group.
A Samskip spokesperson told The Loadstar: "We noticed over the past three years our customers have an increased urge to ship high-value cargo quicker than by sea or rail.
"We have been monitoring this growth and seen our goals exceeded in terms of revenue and the number of bookings coming in for air transport. If the bookings continue to increase, a dedicated aircraft is indeed highly considered.
"For now, we will be acting as a forwarder and using charters on request. The intention is to have our own dedicated aircraft within three years."
The spokesperson would not be drawn on which aircraft were under consideration, stressing the introduction of its own fleet would be reliant on the performance of the new division over the next two years.
Director of global forwarding Martijn Tasma said: "Schiphol is a global gateway for air freight business with China, the US, South America, Russia, the Middle East and Africa and provides a European gateway to Samskip's multimodal network of trucks, trains, barges and shortsea vessels.
"We look forward to consolidating our leading role in Scandinavian fisheries exports and working with our global offices to develop other volumes and links at other airports."
Excluding the impact of the pandemic, recent freight volumes in the Netherlands have hovered between 1.6m and 1.8m tonnes annually, with more than 90% of this handled at Schiphol.
The spokesperson acknowledged the new division would not be without competition at Europe's second largest freight gateway, adding: However, we have our multimodal European network at our disposal. This is something our customers can benefit from without having to further ship with another party."
Mr Blauw said that, with 47 offices in 35 countries, Samskip had the "local knowhow" and the right systems to compete.
"The opportunity to help Samskip Air become a force in airfreight logistics was too good to miss, in a market that is currently under-served on quality. It has exceptional temp-controlled, pharma, electrical and automotive skills and there's always room for those offering reliability, handling expertise, security and robust documentation."