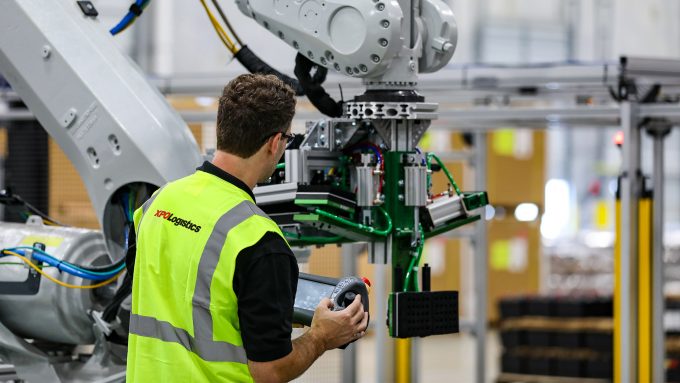 Kuehne + Nagel has finished restructuring its contract logistics arm, after the sale of its UK and Ireland operations to XPO Logistics.
That deal followed the sale of its contract logistics business in Argentina to Tasa Logistica, and the divestment of the chilled FMCG portfolio in France and some real estate.
Chairman Joerg Wolle said: "With the divestment of parts of our contract logistics business in the UK, the focused, comprehensive restructuring process was successfully completed. The business unit is now well positioned to concentrate on scalable solutions worldwide, particularly in the e-commerce and pharmaceutical sectors."
The company added that it remained "highly committed to excellent customer solutions and service in the UK".
The UK transaction, which included drinks logistics, food services and retail and technology operations, closed after approval by the British Competition and Market Authority.
Malcolm Wilson, XPO Logistics CEO for Europe, said: "We're pleased to complete the Kuehne + Nagel acquisition and welcome these prestigious new customers and talented colleagues to XPO. We look forward to the new opportunities that have been created by the combined resources of our larger organisation."
XPO now has nearly 250 locations in the UK and Ireland and some 26,000 staff. It said the acquired operations would "provide a range of logistics services, including inbound and outbound distribution, reverse logistics management and inventory management, primarily in the beverage, technology and e-commerce, and food service verticals".
In other forwarder news, Kerry Logistics has completed the spin-off of Kerry Express Thailand (KETH), which has begun trading on the Thai Stock Exchange. It remains a subsidiary of Kerry, but attracted "very strong investor interest".
Kerry said the proceeds from the offering would be used to expand the Thai express delivery network and that investments would be made in IT and working capital, as well as paying off debt.
William Ma, group MD, said, "We are very proud of this successful spin-off and listing, and the enthusiastic reception from investors. KETH is now a true Thai company that belongs to the Thai people to serve the Thai population. Kerry Logistics Network has nurtured KETH's growth through the years and has been encouraged by how it has prospered."