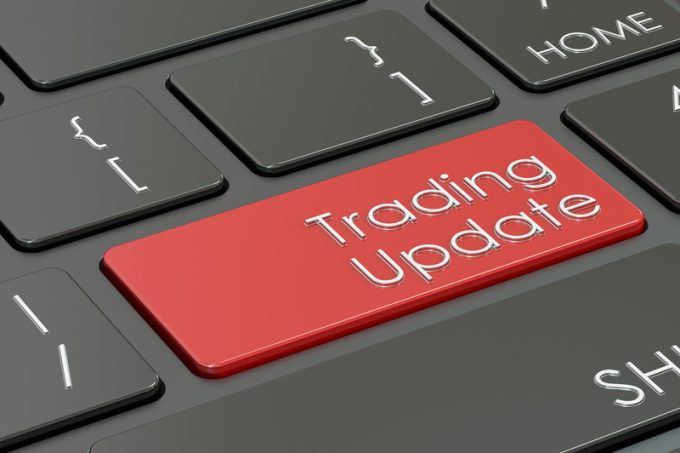 PRESS RELEASE 
Saia Reports Record Third Quarter Results
JOHNS CREEK, Ga., Oct. 28, 2021 (GLOBE NEWSWIRE) — Saia, Inc. (Nasdaq: SAIA), a leading transportation provider offering national less-than-truckload (LTL), non-asset truckload, expedited and logistics services, today reported third quarter 2021 financial results. Diluted earnings per share in the quarter were $2.98 compared to $1.56 in the third quarter of 2020.
Excluding a gain on the sale of a terminal, our adjusted operating ratio for the quarter was a record 83.5 and our diluted earnings per share were $2.86. 1
Highlights from the third quarter operating results were as follows:
Third Quarter 2021 Compared to Third Quarter 2020 Results
– Revenue was $616.2 million, a 28.0% increase
– Operating income was $106.1 million and adjusted operating income was $101.9 million, an 84.5% increase1
– Adjusted operating ratio of 83.5 compared to 88.51
– LTL shipments per workday increased 2.3%
– LTL tonnage per workday increased 11.0%
– LTL revenue per hundredweight increased 14.9%
– LTL revenue per shipment rose 24.8% to $299
"After posting record quarterly results in the second quarter this year, our third quarter results were again at new record levels," said Saia, Inc. President and CEO Fritz Holzgrefe. "Third quarter revenue, operating income, operating ratio, net income and EPS, were all records for any quarter in our Company's rich history. Operationally we continue to perform very well and we have been able to navigate the tight labor market, as well as supply chain disruptions that have caused equipment delivery delays to provide consistent service to our valued customers," added Holzgrefe. "We maintained our 98% on-time delivery standard in the quarter and our cargo claims ratio of 0.63% was essentially in line with the prior year, despite adding hundreds of new dock associates this year," said Holzgrefe.
"In the third quarter we opened a new terminal in Fredericksburg, Virginia and in October we opened two additional terminals in Youngstown, Ohio and New Haven, Connecticut. We have plans to open two additional terminals by year end and our plans to open 10-15 new terminals in 2022 are well underway," concluded Holzgrefe. Saia Executive Vice President and Chief Financial Officer, Douglas Col added, "Third quarter demand trends were strong and our results reflect the compounding positive effect of the pricing initiatives we have been working on for the past several years. Our length of haul was up 2.5% and our weight per shipment rose 8.6% on a year-over-year basis. Revenue per shipment was up nearly 25%, reflecting improved pricing and mix management," Col concluded.
Financial Position and Capital Expenditures
Total debt was $55.2 million at September 30, 2021 and inclusive of the cash on-hand, net debt to total capital was negative 6.2%. This compares to total debt of $120.9 million and net debt to total capital of 9.4% at September 30, 2020.
Net capital investments were $148.4 million in the first nine months of 2021. This compares to $197.5 million in net capital investments during the first nine months of 2020. In 2021, we anticipate net capital expenditures will be approximately $275 million…
The full release can be found here.
Now read: "Saia EPS beats by $0.51, beats on revenue" (free reg is required).
Stock up 14% to $312.30 ahead of closing on Thursday.