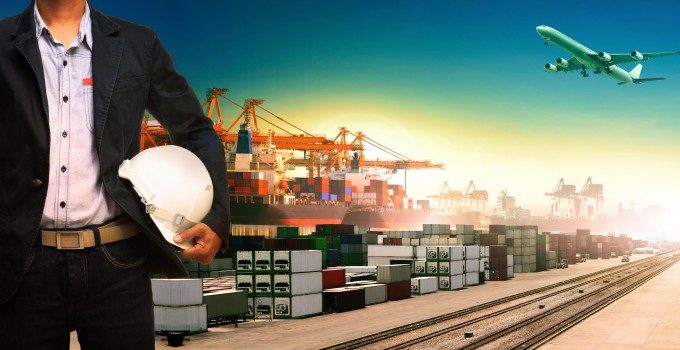 "I do know when to throw in the towel. There is no sense in going at it like a dog with a bone," Moya Greene, the CEO of Royal Mail, told The Financial Times earlier this year.
But is that time approaching for the largest provider of postal and delivery services in the UK?
Amazon has enticed Royal Mail into a new partnership, it emerged last week. Under the terms of the deal thousands of post offices across the country, which act as mini-DCs for Royal Mail, will be used by Amazon's customers to collect their parcels.
Royal Mail is joining forces with a rival, and also its biggest client, which is stealing share in its most attractive market – the parcels delivery business.
As Royal Mail acknowledges, its parcels unit is faced with stiff competition, particularly from Amazon. "The impact of Amazon delivering an increasing number of its own parcels using its own delivery network will reduce the annual rate of growth in our addressable market to 1-2%," Royal Mail said in its half-year results last month. Things have not improved since.
Where are the benefits?
It is unclear what benefits, if any, the Amazon deal brings to Royal Mail and its shareholders. Royal Mail will presumably take a tiny cut on each collected item, but Amazon's own delivery network will grow at a faster clip during the process, as it will become easier for Amazon to reach the consumer.
And that process, of course, will erode the value of Royal Mail's core parcels delivery business.
Amazon already delivers parcels to newsagents and convenience stores, many of which are part of Collect+ network. Several pickup sites – Amazon Lockers – allow its customers to collect their goods at train stations, for instance. So, Royal Mail will essentially compete with Amazon and its trade partners – yet those trade partners are able to offer more flexible and longer pickup hours than Royal Mail.
As part of its broader strategy, Royal Mail must keep a lid on costs.
The Amazon-Royal Mail partnership may yield dividends, but Royal Mail will have to invest heavily in its current network – IT services, training, longer hours, and more staff don't come cheap. Royal Mail is doing that already, but other operators, such as Collect+ have rapidly built up a vast network and are clearly ahead in the game – in the case of Collect+, its eyes are already turning to the possibility of extending this network to Europe.
Meanwhile, Amazon continues to grow fast in the UK, and launched its first same-day delivery service via Connect Group last month. As opposed to Connect Group stock, which soared in mid-October when the Amazon deal was announced, the shares of Royal Mail lagged the broader market last week as investors appeared unimpressed with Royal Mail's strategy.
If Royal Mail were not Royal Mail, a fully-fledged break-up of the group would be an option to boost shareholder value. But Royal Mail is a company that acts as barometer of the psychological health of UK Plc, and a breakup would cause too much soul-searching.
At 420p, its share price is still trading well above the IPO price, although it has lost 28% of value this year. Based on trading multiples and fundamentals, more downside is apparent.
The growing importance of click and collect
The Royal Mail-Amazon tie-up also places the spotlight on "click and collect" services, which have become an increasingly important route to consumers for online and high street retailers.
Competition to control the journey from a transport hub to a delivery address – the "last-mile" delivery – remains fierce, but the competitive landscape is also swiftly changing. Retailers must adapt and manage their supply chains in a more efficient manner, and more quickly.
Consumers increasingly want the certainty that comes with picking up their items soon after their shopping experience, rather than waiting for the vagaries of home deliveries. Logistic companies such as Royal Mail, with their massive infrastructure, play a pivotal role in these supply chains and, as a result, online and high street retailers do not have to commit themselves to heavy investment that would dilute returns on invested capital.
Trends for "click and collect" are incredibly promising. Some 35% of online shoppers already self-collect in the UK, according to research from Planet Retail, which expects this figure to soar to 76% within the next three years. The US and Germany lag far behind.
The volume of UK non-food click and collect 2014 sales is expected to surge by 33m parcels, roughly in line with the volume growth for home delivery, according to OC&C, a strategy consultant. In 2015, the growth rate of click and collect sales is expected to outpace that of parcels for home delivery for the first time.
One caveat is that retailers are under pressure not only to manage efficiently their stock and preserve thin operating margins, but also to guarantee high-quality services for the goods they sell. In this context, building strong relationships with logistic companies is of paramount importance, as long as these relationships are symmetric.
"The last mile is becoming increasingly competitive and innovative," Barclays pointed out in recent research, and said the total number of physical deliveries was "expected to increase by over 40% between 2013 and 2018."
The percentage of direct deliveries – those tied to the consumer's address – will likely fall, however.
Royal Mail's reinvention
Inevitably, Royal Mail is looking at alternatives to re-invent itself, making an effort to target higher-growth areas, including clothing and footwear. If you think this is a sound strategy, you may well be wrong.
As physical deliveries, including "click and collect" and Collect+, rise, clothing and footwear sales will continue to generate the largest online volumes until 2018, and will increase by "nearly 50%" between 2013 and 2018, according to Barclays' research.
But the cost of clothing returns, most of which is borne by retailers, is not small change.
"The cost of clothing returns brought about by ordering unwanted items is estimated to have totalled nearly £100m in 2013," Barclays suggested.
That's one of the reasons why retailers are in the driving seat when it comes to negotiating hard bargains with logistic companies – as Amazon's deal with Royal Mail showed last week.