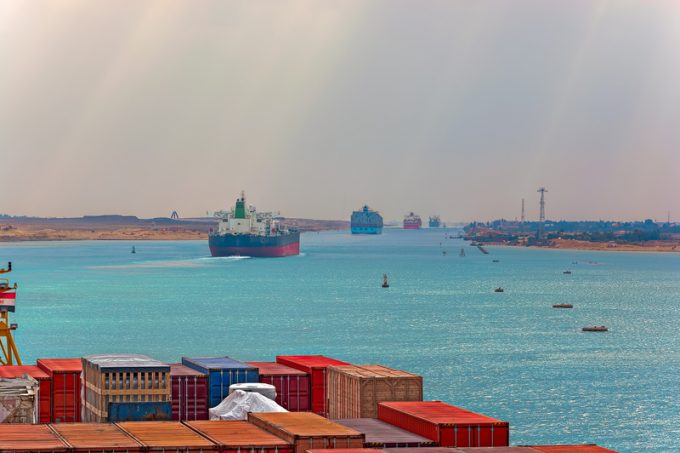 Amid the Ever Given fallout, Asian shippers should expect a chronic container shortage, extended booking delays and more cargo rollovers at key transhipment hubs.
Peter Sundara, VP global ocean product at Hong Kong's LF Logistics, said the week-long Suez blockage aggravated already stretched container supply chains.
"Even though the canal is now open, it's going to have a tremendous ripple effect," he told The Loadstar.
"It's clear over the next three or four months we're going to see more blank sailings as carriers try to catch up with their schedules.
"When the vessels leaving Suez get into Europe and the US, we're going to see a lot of vessel bunching, which will worsen port congestion. All the critical landside assets, like chassis, trucks, rail and barges, are going to be under extreme pressure too, and that's just imports."
Indeed, given the congestion in destination markets, Mr Sundara noted, vessels bringing back vitally-needed equipment to Asia would be delayed even further.
"We're going to face a chronic shortage of containers in China, South-east Asia and the Indian subcontinent, especially India, since the carriers prioritise China first in terms of container distribution, then Asean and India, etc."
Yesterday, Maersk said the Suez crisis could result in a loss of capacity of "20-30% over multiple weeks, depending on market dynamics".
The carrier has suspended short-term contracts and bookings on its Maersk Spot platform for all exports out of Asia as well as other key tradelanes, citing its expected loss of capacity over the coming weeks.
"This is going to impact all the small and medium-sized customers that depend heavily on online bookings," Mr Sundara said. "Short-term and spot rates are likely to be impacted across the board."
He said all carriers were revising their sailing schedules which, in some cases, were missing from their websites .
"If you can't find the sailing schedules you can't make a booking," he explained. "Bookings were already taking up to a week, and now I believe it could take up to two weeks just for the carriers to confirm the space and release a container."
The ripple effects will flow into intra-Asia trades, he said, especially for the mainline carriers that will struggle to reposition equipment. But even regional and niche carriers could be affected by the container shortages – all the trades are connected."
Likewise, the situation at major transhipment hubs, such as Singapore, is likely to deteriorate, given the port was already suffering with congestion and cargo rollovers, with feeder vessels missing connections.
"It's going to be worse, because all the vessels returning from Europe and the US will be coming and going at the same time," said Mr Sundara.