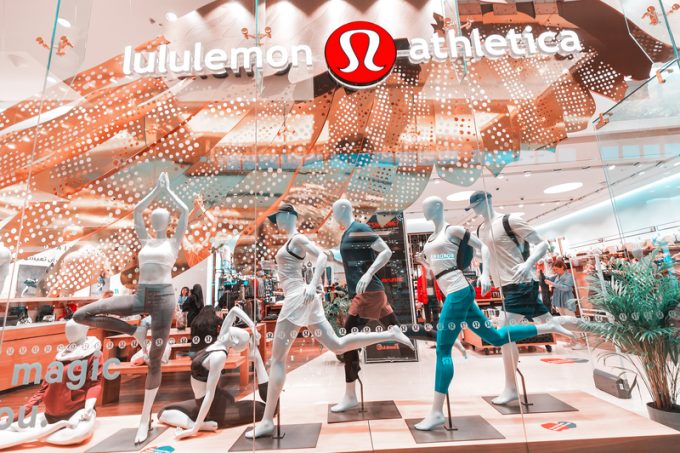 The inventory levels of major retailers could see the airfreight peak towards the third quarter be a little "muted", but consistently busy for the coming months.
US retailers reporting first quarter financial results noted that their inventory levels were down – and that they had been forced to significantly increase costs by using airfreight.
Sportswear company Lululemon saw its inventory costs in the first quarter up 75%, largely due to airfreight and growth, alongside delays in the supply chain.
Chief executive Calvin McDonald told investors last week: "Although we expect to be in a better inventory position in the coming weeks, demand has far exceeded our sales forecast, and as a result, we do anticipate that we will be chasing additional inventory for the remainder of the year…
"Our team is carefully balancing our business momentum with time line uncertainties to help ensure we meet guest demand. This comes with a commensurate investment in air freight. Our time lines allow us to pivot when we see trends change from air to ocean … We will continue to carefully assess and manage."
He added that inventory levels were "higher than our historical norms".
Luxury brand maker PVH said its current inventory levels were 4% down year-on-year, and it is trying to refill its warehouses for the second half.
"The downside with that is it is costing us airfreight in the first half of the year," CFO Zachary Coughlin told investors last week. He noted a $12m airfreight impact last quarter is likely this quarter too.
"We expect to abate that in the second half," he added. "We'll be getting both higher inventory levels and less airfreight." 
Much inventory has been stuck at sea, necessitating the use of airfreight, while retailers have also been wary of supply chain disruption.
"While still too early for airfreight peak season, we think it is likely that orders get pulled forward this year as retailers try to avoid disruption leading into the back-to-school season and the holidays," explained Bruce Chan, analyst at Stifel, speaking to the Baltic Exchange.
"So while the next few months could see a flurry of activity, it is also possible that stakeholders will see a more muted peak, all else being equal."
Demand in air freight, while softer than it has been in some time, is still elevated, if prices are anything to go by. The Baltic Air Freight Index is some 36% up on the same time last year.
"While there have been some signs of debottlenecking, supply chains remain in poor shape, with delays abundant and costs elevated," explained Mr Chan.
"We have not seen a clear signal of a demand drop-off in freight spot pricing just yet, although that is not to say it has not been masked by fuel, pandemic response, or other non-market-driven capacity restrictions."
But he added: "Adjusted for fuel prices, which are up more than 100% year-on-year, we estimate that core pricing is down year-over-year."
And as China re-opens, prices are expected to begin to rise over the next month.
The Baltic Index rose 6.3% in the past week. Although most routes out of Hong Kong  – where Cathay Pacific has added capacity – saw declines, the majority of other routes covered by the TAC Index edged up. Shanghai to Chicago saw the greatest rise, up 11.6% to $9.13. Shanghai to Dallas fell, but it was already at more than $10 per kg.
Mr Chan said: "We anticipate that the significant backlog [from China] will be cleared through origin port and airport facilities."
But he added: "Will that mark the end of one of the longest airfreight bull pricing cycles in history?  At this point, we think it is difficult to say, especially with the industry still in crisis management mode. Pricing will normalise, especially as we think about the continued recovery of international belly capacity and a robust long-term order pipeline for freighters.
"However, the timeline will likely be protracted and shippers are well-advised, in our view, to manage toward resiliency versus freight spend efficiency, at least for now."
For more information on air cargo rates and the market, listen to this clip of the TAC Index's Peyton Burnett, on The Loadstar Podcast.