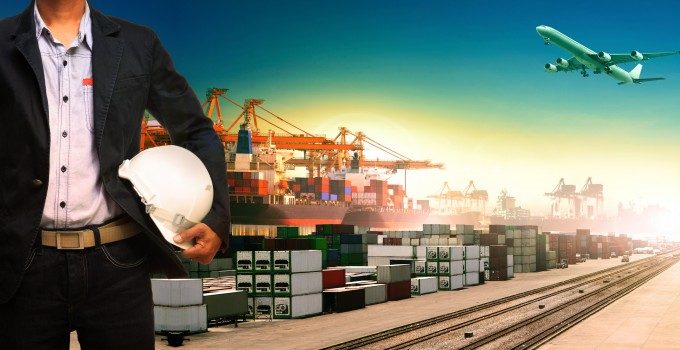 Damco's supply chain services for Maersk Line are to be integrated into the carrier, and the group's Seago Line and MCC Transport shortsea services into the Sealand brand.
A radical restructure announcement today said the forwarder's supply chain services would be combined with the carrier on 1 January 2019 and "sold as Maersk products and services".
The CEO of Damco, Klaus Rud Sejling, will take up a new role as head of logistics and services, reporting to Maersk Line chief commercial officer Vincent Clerc.
Damco's non-Maersk forwarding business will continue using the brand for the time being and will be led by Saskia Groen In't Woud, currently chief operating officer at the Hague-based company.
One forwarder told The Loadstar: "Maersk is clearly trying to remove freight LSPs from its model. It's doing a 'Volga-Dnepr': direct clients only."
Maersk, however, said in a note to customers: "Freight forwarders will remain an important portfolio to Maersk and we will continue to invest in our established relationships by empowering our front line." 
And this morning Maersk Europe CEO, Karsten Kildahl, reportedly told delegates at CTE2018 that he expects the Maersk cargo mix to be the same percentage of carriers and forwarders in five years' time.
The news of the integration into Maersk Line is no great surprise, given Damco's constant struggle to break even since it was relocated from Copenhagen in 2013. It is presumed that the surviving forwarding business will eventually be sold off.
Damco had a turnover of $2.7bn last year, managed 664,000 teu of ocean freight and 206,000 tons of airfreight. It employs more than 10,000 people in more than 100 countries.
However, more of a surprise was the decision to integrate successful standalone intra-Asia feeder specialist MCC and the equally successful intra-European shortsea container line Seago into the American Sealand brand.
And the timing of the consolidation of Maersk's regional carrier brands into a single entity is almost immediate: from 1 October.
"MCC Transport, Sealand and Seago Line will go to market as Sealand – a Maersk company ," said the press release. "The simplified naming structure will help strengthen brand recognition and ensure clarity of choice for customers."
However, Maersk did not explain how this would be achieved, given the geographical challenges, nor what the new management structure would be in the consolidated business.
Singapore-headquartered MCC has a 20-year history in the intra-Asia feeder market, growing to become the 21st largest container line and a top-three feeder globally, operating a fleet of more than 70 ships on the main trading corridors.
The carrier employs more than 500 staff across 14 Asian countries and services more than 200 port calls a week in the rapidly expanding entrepreneurial markets.
Meanwhile, Seago has built a strong reputation in the European shortsea domestic and feeder markets, with a quarterly customer satisfaction survey recording high marks.
"We are fully aware that we are not there yet, so we stay on our toes to spot opportunities for improvement," said a recent survey request from the Seago office in the Netherlands.
SeaLand, based at Miramar, Florida, was founded by the "father of container shipping", Malcom McLean, in the mid-1950s and was acquired by Maersk in 1999. The name disappeared after Maersk purchased P&O Nedlloyd in 2005.
However, the SeaLand brand was resurrected in 2015 due to a "strong recognition throughout the intra-Americas region", and it took over the Maersk Line network in the Americas.
Maersk CEO Soren Skou said the integration of Damco into Maersk Line and the consolidation of its regional carriers marked a "big milestone on Maersk's current growth journey towards operating as one integrated company".