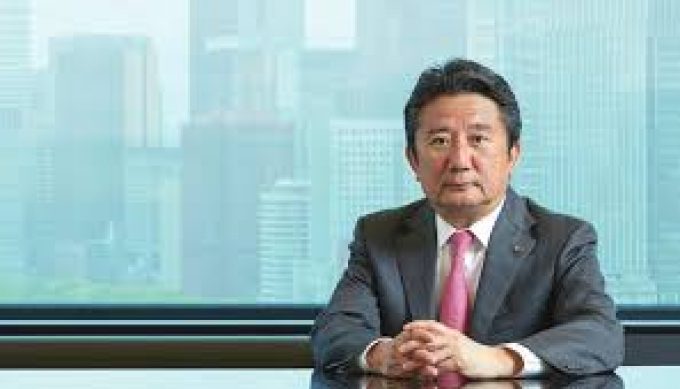 The president of Japanese carrier K Line has warned employees that increasing trade protectionism is one of the greatest threats to the company.
In the traditional new year's address, Eizo Murakami said: "The trend towards protectionism, which has arisen in recent years, has grown even stronger – in particular the development of "America First" policies by the United States has had a major destabilising effect around the world.
"On the trading front, the US renegotiated the North American Free Trade Agreement (NAFTA), saying it was unfair, and brought about trade friction by imposing extra customs duties on imports from China.
"Such actions have greatly upset the global economy, and there is great concern regarding the effect they will have on trade, which is the very foundation of our business," he added.
The irony, as Mr Murakami pointed out, was that it was the strength of the US economy that largely kept the global economy on a growth curve last year.
However, last year was also marked by the botched launch of the Ocean Network Express (ONE) consolidated container operation with K Line compatriots NYK and MOL and a decline in its car-carrying arm.
"While the synergic effect due to the integration of ONE operations became steadily apparent, some confusion regarding the providing of services at the start of business operations led to load volumes being less than was expected, resulting in a loss.
"Added to this, car carrier operations also showed a loss, due to factors such as lower efficiency in shipping routes from Europe, and a reduction in cargoes to resource-rich countries and developing markets.
"As a result, the company as a whole is expected to fall into the red for the entire fiscal year," he said.
He explained that reforming the container operations had become the company's top priority this year.
"ONE is making earnest efforts to recover the trust of its customers, and by carrying out structural reforms, such as overcoming temporarily worsening factors like load reductions, and reviewing its freight portfolio, is working to rebuild a corporate structure which can be relied upon to deliver earnings," he said.
However, he also added that as K Line enters its centenary year, it was looking to launch new divisions to reflect the changes in wider society, such as artificial intelligence and the internet of things, rather than simply looking to scale up its fleet, as it may have done in the past.
"In order to grapple organically with these issues, this month a new organisation will be set up. For digital technology activities there is the AI-digitalisation advancement section, while for lateral group strategies and dealing with customers, there is the marketing strategy section.
"Working in coordination, these sections will cooperate with departments both inside and outside the group and the company, forming a structure which provides new added value to our customers," he said.