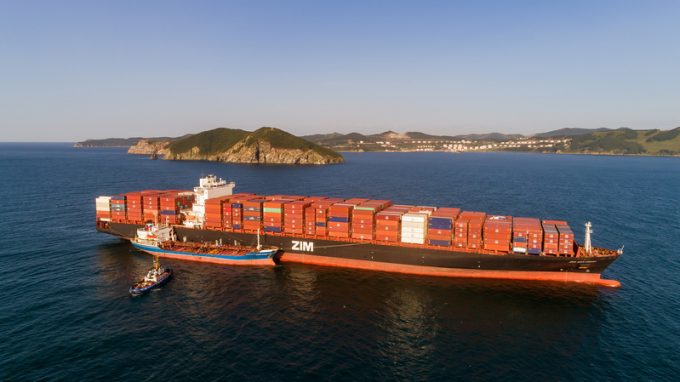 Israeli carrier Zim recorded its highest quarterly profits in Q3 as it enjoyed soaring margins and growing volumes.
The carrier this morning reported a quarterly net profit of $144.4m, an astonishing 2,818% increase over the $5m recorded in the third quarter of 2019.
Adjusted ebitda of $262.1m in the third quarter was also a record, and compares with $106.8m in Q3 19, representing an increase of 145.4%
Total revenues for the period were $1.013bn, its highest level for eight years and an increase of 20.3% over the $842m it earned in the third quarter of 2019.
And in contrast to many other carriers, it saw volumes grow year on year, by 5.1% to reach 762,000 teu.
The average freight rate per teu was $1,176 compared with $1,009 last year, a 16.6% increase
Chief executive Eli Glickman said: "I'm proud to report these exceptional results. Zim's outstanding results in the third quarter represent a new all-time record. This remarkable and exceptional achievement stems from our long-term strategy and vision and reaffirms it. I expect Q4 results to be at least as high.
"While market conditions were favourable in some trades, we are still facing the challenges of the pandemic, and market volatility remains high. Nevertheless, our agile response to market developments enabled us to perform better than ever in the current 'new reality'.
"Following the successful launch of new specialised services for the fast-growing e-commerce sector, we further expanded our reach and our offer to customers. During the quarter we also announced several new initiatives aimed at harnessing our technological and innovative expertise to shipping-related fields," he added.
Zim's strategy has largely focused on developing niche services while retaining a share of the transpacific market through a slot-charter deal with 2M partners MSC and Maersk.
Last week, it announced the launch of a new Mexico-Tampa shuttle service for mid-December, adding to the four feeder services it already operates in the region.
It will deploy a 1,000 teu vessel on a weekly, fixed-day schedule, departing Altamira on Fridays and calling at Tampa on Mondays.