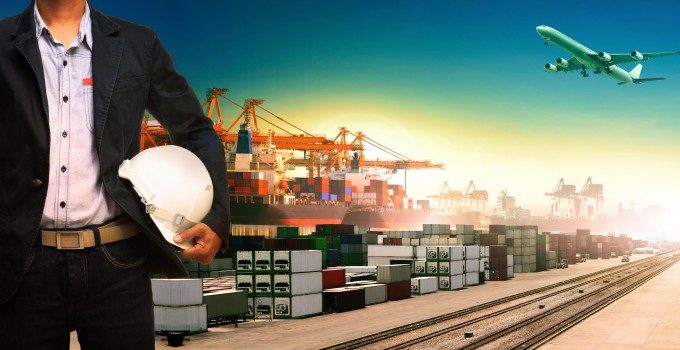 Continued capacity management will be critical if airlines are to see an improvement in rates this year, say forwarders and analysts. Carriers are expected to face another difficult first half, with rates "creeping along the bottom".
One head of air freight at a mid-sized forwarder told The Loadstar: "I imagine the airlines will continue to struggle. Companies likes Etihad seem to be chucking money at it, but I've no idea if they are profitable. For most airlines, especially freighter operators, rates seem to be at the bottom. If there's any pressure to go lower, I think they'll stop operating the services. If the economy does get brighter in the second half, and airlines don't add capacity, there might be an opportunity for them to earn a few dollars."
Forwarders have reported that they are opting for fewer BSAs this year, hoping to benefit from low spot rates instead. "We want the flexibility," said one forwarder. "We've got to take advantage of spot rates."
However, he added: "We've also got to maintain relationships – we can't rip up all our agreements. If capacity does get tight, we will need those relationships – but we still need to be able to go to the open market."
The use of the spot market is being driven by shippers, still keen to cut costs, and as a result they are continuing the trend of tendering for most contracts. "It's going to be another competitive year in forwarding. Everyone is looking for volumes," added the forwarder. "Many of our customers are going case-by-case for quotes and more are going to tender than ever before. It's really competitive."
Despite a soft start to the year, there is some optimism in the market. "There is an expectation of some sort of uptick," said Martin Dixon, research manager for Drewry. "There has been some sort of resolution to the fiscal cliff and there have also been some capacity corrections. And the global economy indicates there could be a brighter second half. Last year capacity and demand moved in different directions, as more passenger aircraft came into the market, but there has been some correction on the freighter side. We'd expect some slight recovery in rates – but a moderate one. The industry is looking forward to a better year, with more stable capacity conditions and less weak demand. But everything is still very uncertain."
Drewry expects to see the modal shift that has characterised the last couple of years continue. "Companies have got much better at managing their supply chains, and both the high-tech and pharmaceutical industries are looking at moving more by sea. Companies will be making every effort to reduce their costs."
Improved supply chain management may explain why retailers stopped air freighting in the second week of December, according to one retail-focused forwarder. "There was no capacity problem in December – retail died a little quicker than you'd expect. But actually you just can't predict any more. Everyone seems to be chasing the Zara model of smaller and more frequent volumes, so the traditional seasonal peaks don't seem to be there any more."
Electronics continued well to the end of the year while e-commerce provided healthy volumes for some carriers.
"We had a strong finish to last year," revealed Tristan Koch, EMEA managing director of cargo sales for American Airlines Cargo.
"September and October were slightly disappointing on the transatlantic, but November and December were better and it was busy for eight or nine weeks. We were full between Christmas and New Year. Customers had wanted to clear all their goods before Christmas, but the flights were full so we had a week afterwards too."
He added that business had been slow since the start of January, but he was hoping to see slight growth next week as the world's factories reopened. "It will be a good test," he said.
Although the feeling in the market is that 2012 was better than 2011, the traditional upturn that air cargo should have seen at the end of the year, actually saw rates decline 11.6% year-on year in December, according to Drewry's Shanghai export air freight price index, while over the whole year, rates were down some 10 to 11% year-on-year.
Mr Dixon partly attributes the rate drop in December and November to autumn's high-tech product launches. "Rates were inflated by new product launches, and then came down again. The launches do have an impact on short-term demand."
There is a concern in the market that this year will see fewer high-tech product launches. A muted International Consumer Electronics Show in Las Vegas, which opened this week, missed both Microsoft and Research in Motion, and much of the focus seemed to be on 3D televisions. However, the Consumer Electronics Association predicted that revenues will grow 3% this year to $209.6bn, with tablet computers seeing double digit growth and unit sales expected to rise 45% from last year. Unit sales of smart phones are predicted to reach 130m, up from 111m, while some 26m laptops and notebooks are forecast to be sold this year.
Few in the industry expect Chinese New Year, on 10 February, to have any significant affect on the market.
"In the last couple of years, there has been a much less pronounced affect that previously," said Mr Koch. "There used to be a big Q1 push on production levels, but companies aren't working to the same patterns. You used to be able to plan the peaks and troughs – it is now much flatter."