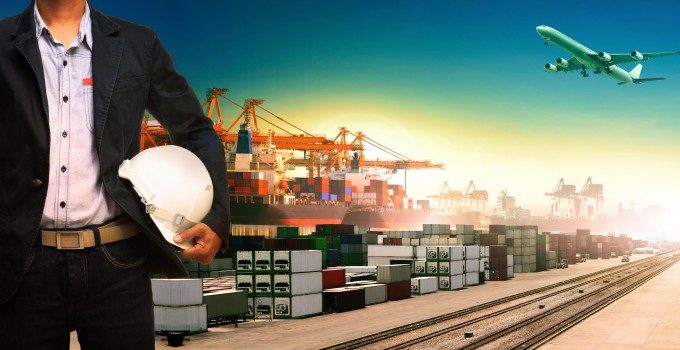 Vultures are circling in the shipping sector. The industry, which jumped from record losses in 2009 to record profits in 2010 (sound familiar?) expects to see bankruptcies soon, as it falls back into first half losses. 
Despite rising volumes on the key Asia-Europe trade, (in some cases a 23% increase on the previous year) revenues are deteriorating owing to excess capacity and rising fuel costs. The current rate war is likely to end in bankruptcies, say experts. Deepest pockets win. 
Well, sort of. The capacity problem in shipping has been triggered by ships coming back into service, combined with the advent of the new big ships – which are more fuel efficient and economical to operate.
(Quite cheap too, given the size, at just $190 million for 400 metres worth of prime steel. Makes Boeing's prices for 74 metres look a little steep. In case you're wondering, big new ships cost about $475,000 per metre, while big new planes cost from $2.7million to $3.2 million per metre.)
With huge numbers of orders for new, more fuel-efficient widebody aircraft, there is a similar capacity issue in the air industry just waiting to happen, and similar advantages for those operating the new aircraft. The ex-China market is already weak; carriers aren't seeing a 23% increase in volumes on last year. 
But in the case of rate-war driven bankruptcies, the viewpoint looks slightly different. Some shipping lines (Maersk) are still fairly peeved that a handful of rivals, such as Hapag-Lloyd and CMA CGM, were bailed out by government loan guarantees and other state-sponsored mechanisms in 2008. The stronger lines have an axe to grind, and want more stability in the industry, which they believe will happen through rationalisation – a nice word for bankruptcy.
Up in the air, many of the smaller airlines have already gone. MK, Cargo B. Others, like JAL, have returned, leaner and probably meaner. The appetite of the shipping lines to engage in a potentially ruinous rate war doesn't seem to be matched in the air industry, and although it's certain that everyone would prefer fewer competitors, the risk of personal injury is, for now, too high a price to pay. 
But as capacity floods into the market, weaker carriers with higher cost structures should definitely beware. And they know it. Cargoitalia, which, to many people's surprise has so far withstood the vagaries of the global economy, is desperate to switch its three MD11Fs for five A330s, saying that it simply can't compete with older aircraft. Luckily, their backers seem to have deep pockets. 
But it looks increasingly likely that the strong airlines will start once again to pick off the weaker of the species, as the new aircraft come on stream. Hopefully, though, not with a vicious rate war, which would harm everyone, but through a more simple "survival of the fittest".