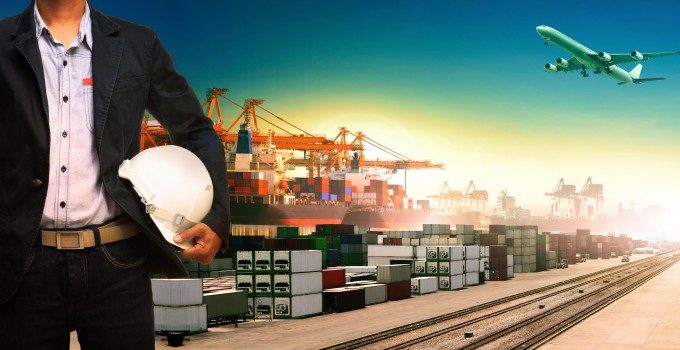 It has been said by many that he is the nicest man in air cargo. But the industry is soon to lose one of its pillars when Ram Menen, after nearly 40 years in the industry, retires from Emirates SkyCargo in June.
"There will never be another like him," said Des Vertannes, head of IATA Cargo. "He imparts knowledge, expertise and experience without wanting or seeking reward, and there cannot be another person whose overall achievements could be bettered."
Mr Menen's success at Emirates, where he led the carrier's cargo arm from its launch in 1985, to it becoming the largest cargo combination airline in the world last year, could never be repeated, said Mr Vertannes. "He's endured every global challenge – economic crises, wars, high fuel costs, security threats, while all the time building an airline's cargo product based on unique principles. When everyone else was outsourcing their commercial activities, he didn't. He put market intelligence and customers at the top of his focus. He always put the company and customers first – at the expense of his personal life  – and I don't think people realise how much he had to do to accomplish the growth at Emirates."
In an email sent yesterday to friends, Mr Menen wrote: "Just to let you know that after nearly forty years of being in the business, as I come of age and still being in good health to get to know what life is, I have decided to take early retirement, hang up my hat, to spend some quality time with family and friends. [My wife] Malou and I intend to spend summer in Europe, winter in Kuala Lumpur and also get some travels in to visit friends around the world."
But few believe that he won't still be present in the industry to some degree, and he confirmed to The Loadstar: "I will be happy to keep on contributing to the industry associations/organizations in any way I can, especially for the next generation."
Mr Vertannes added that his contribution to the industry reflected his nature. "He is accessible and humble. Nothing was impossible, no trip was too short or too far to do, and he has a sense of humility in all his achievements. He has led by example – and none of his senior team, most of which have been there from the start, has left. It's a hell of a tribute."
Mr Menen has more than Emirates SkyCargo's success on his illustrious CV. An engineer, he was behind the development of the LD-36 ULD, which increased usable space on each lower deck pallet space by 33%. He helped found TIACA, headed IATA's Cargo Committee from 2008 to 2011 while being a member for nearly 20 years, and – famously – ensured that IATA Cargo was able to function under a less-than-understanding director general.
"The industry will still turn to him for his counsel and advice after he's left," added Mr Vertannes. "I think he will not be short of people asking to use his expertise. But I think he will also start to enjoy life, and he owes it to his family. It would be wonderful if he can now share the fruits of his labours with Malou, who has been so loyal and supportive, and Ram Junior. I'm thrilled for him."