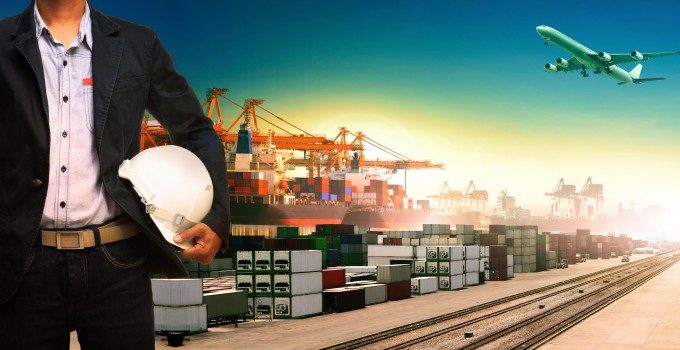 State-owned China Shipping Container Lines (CSCL) will at some point in the next couple of years hold the title of operating the largest box vessels – once it begins to take delivery of the series of 19,000teu vessels currently under construction at Hyundai Heavy Industries in South Korea.
However, while the vessels' economies of scale will be much welcomed by a carrier that posted a loss of $431m last year in an environment of wildly fluctuating freight rates, they create the further challenge of finding ports in Europe to call at – given that the Asia-Europe trade is the only one that can take ships of that size.
This week, a memorandum of understanding was signed between global port developer and operator APM Terminals (APMT) and CSCL, which launched negotiations over the potential for investment and participation of CSCL in APMT's European network.
Francois Delenclos, vice-president of corporate strategy and business development for APMT, told The Loadstar: "We will study with CSCL how it could become an investor in facilities we have across Europe – that is its geographic focus."
It further develops a relationship between the two companies that began last year, after CSCL acquired a 24% stake in APMT's Zeebrugge facility. This brought Chinese involvement in the terminal up to 49%, following the acquisition of a 25% stake by Shanghai International Port Group.
"We are trying to support their growth as they bring in the largest vessels, and they are looking at ways to secure capacity – whether they become a customer at a particular facility or an investor remains to be seen and will depend on the particular circumstances."
The MoU also further marks a new strategic phase for APMT, which in recent weeks has welcomed other investors into its portfolio in other parts of the world.
In February, it signed an agreement with infrastructure investment fund Brookfield Asset Management to form a joint-venture at its Port Elizabeth container terminal in the port of New York, which is still subject clearance from the port authority.
"In New York, our new partner will not support us with shipping volumes, but with local management expertise – it is a different set of requirements" said Mr Delenclos.
"There are other places where we are comfortable investing without partners, and others, where local partners provide local knowledge that supplement our operational expertise," he added.
Indeed, prior to this week's CSCL agreement, the most recent development was the sale of a 29% stake in APM Terminals Callao to Terminal Investments Ltd (TIL), the port operator in which Mediterranean Shipping Co has a majority stake.
"Acquiring an interest in APM Terminals Callao is a natural progression for TIL as MSC is the terminal's largest container customer," said TIL chief executive Vikram Sharma when the deal was announced.
That agreement worked on a number of levels. APMT took control of the Callao facility in July 2011 under a 30-year concession, with Peru's Unimar Group of Peru holding 20%, and is undertaking a $749m upgrade and expansion to create a new major hub port on South America's west coast.
Moreover, APMT and TIL are also joint-venture partners in FOS 2XL in France and in the new Brasil Terminal Portuário (BTP) facility, which opened last November in Santos.
That said, the agreement with CSCL is currently restricted to Europe, "where the concerns about capacity are at their most vivid", said Mr Delenclos, but he stressed that the agreement neither guaranteed exclusivity on projects to CSCL, nor was it global in its scope.
The nature of aligning with partners was driven primarily by the specifics of individual ports, Mr Delenclos said.
"For new investments in emerging markets, we would typically look for a local partner with local expertise – and in some markets, we are legally required to have such a partner.
"What we don't have is a global partnership with any one company, although we do of course have top-level discussions continually underway with all of our major customers. But how these develop is really driven by the specifics of what we are trying to do in each place," he added.