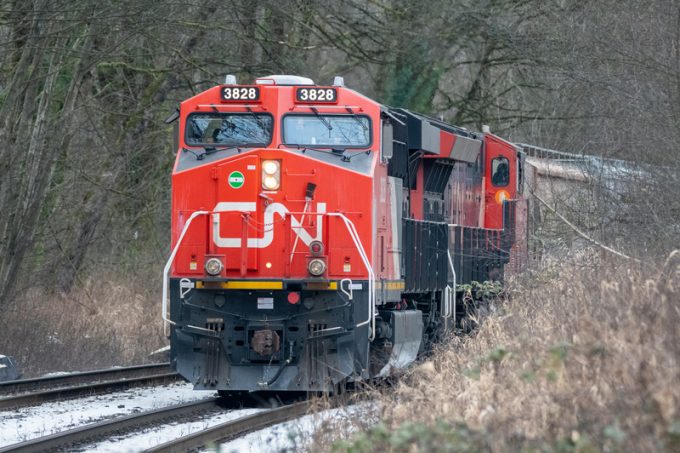 Canadian National (CN) seems to have won the approval of Kansas City Southern (KCS).
The US railroad has told rival bidder Canadian Pacific (CP) of its intent to terminate its proposed merger agreement.
CN said it had submitted "an enhanced binding superior proposal and merger agreement" to the KCS board, including more of its shares and covering the $700m termination fee KCS will owe CP.
JJ Ruest, CN's CEO, said: "We're delighted KCS has deemed CN's binding proposal superior. It offers a clear path to completion and is structured to give shareholders both greater immediate value and the opportunity to participate in the future upside of the combined company.
"Together, CN and KCS will seamlessly connect ports and rails in the US, Mexico and Canada by providing superior service, enhanced competition and new market access."
The news followed a week in which the two Canadian carriers engaged in a 'back-and-forth' to persuade stakeholders that they, not their rival, represented a better deal. While CP had been considered the favoured buyer, CN's $33.6bn bid finally topped its offer of $29bn.
KCS said it had notified CP of its intent to terminate and enter a definitive agreement with CN. It added: "[This is] subject to CP's right to negotiate amendments to the agreement for at least five business days and the KCS board's determination as to whether such amendments would cause the CN proposal no longer to constitute a 'company superior proposal'."
One analyst told The Loadstar that, while it was not yet a done deal, CP's only route back was to offer even more, something the analyst said he doubted would happen.
CP described CN's bid as "anti-competitive" and said raising its offer"only highlights CN's recognition of the significant regulatory risk/challenges associated with its anti-competitive bid".
It added: "There is nothing new here; this doesn't make it any more likely that the CN proposal can close into a voting trust. The Surface Transportation Board (STB) already approved CP's use of a voting trust for its pro-competitive combination with KCS. We believe CP's negotiated agreement is the only true end-to-end Class 1 combination that is in the best interests of North American shippers and communities."
The STB has yet to issue a statement on CN's bid.