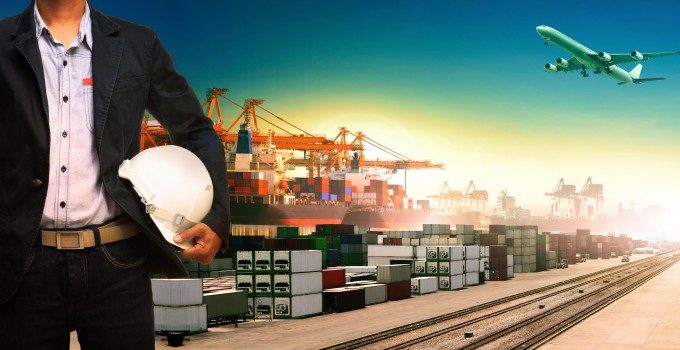 US-headquartered freight forwarder Radiant Logistics has continued its international expansion programme with the opening of a new office in Taipei last week, and at the WCA conference week in Hong Kong this week said it was on the look-out for acquisition opportunities.
Michael von Loesch (pictured), senior vice-president of international services, told The Loadstar that the new office operation would be mostly focused on developing air freight volumes between Taiwan and the US.
"We felt we needed to control our destiny in that particular market a little bit more," he said.
Mr von Loesch added that the post-2008 period had been especially active for the company, which had historically been centred on the air freight business, and its revenues had grown by around 6% year-on-year over the period.
He said this had been achieved through a mix of organic growth and acquisition, as it had won market share but also invested in key strategic gateways, with a focus on buying partners with local expertise.
The most recent of example of this was its purchase of Philadelphia-based Phoenix Cartage and Airfreight (PCA), a privately held company providing domestic and international transport and logistics services across North America. Mr von Loesch said this had added $20m in revenue to Radiant.
Founded in 2009, PCA provides customised, time-critical domestic and international logistics solutions to a diversified account base that includes customers in the life sciences, pharmaceutical, store fixture, retail and consumer goods industries from its mid-Atlantic gateway location near Philadelphia International Airport (PHL).
"It had an immediate P/L effect on us because it has a very aggressive sales team and a fantastic operations department, so we can simply strip out the duplications we have in the back office. And we are looking for similar acquisition opportunities.
"It is about acquiring what we would call 'local heroes', and now we are having Asia-centric conversations about possible purchases – and it is one reason why the WCA conference is interesting to us, because this is the kind of environment in which we get to see opportunities we otherwise might not have been aware of," he said.
The company is listed on the New York Stock Exchange and has been built up since 2006 with a series of acquisitions that incrementally added revenue.
In December it raised another $20m in equity from the capital markets, and founder and chief executive Bohn Crain said the war chest would, in conjunction with the fact that the company is debt-free, be used as a strategic asset.
However, he argued that it was also to the benefit of Radiant's international partners.
"A lot of our acquisitions have been focused on the US, and that strategy has created more opportunities for our international partners," he said.
The company currently has a market capitalisation of around $100m, and Mr Crain said it currently returns earnings before interest, tax, depreciation and amortisation (EBITDA) of $15-16m a year.
"We think we currently have the financial capacity to double those earnings through acquisition, but without any dilution in shareholdings.
"There is an environment both inside and outside the US that is favourable to these sort of acquisitions – smaller, family-owned companies where the owners are getting to a certain age where selling the company is something they are interested in."
He said that there were a "few of those types of deals in the pipeline", although declined to comment further.