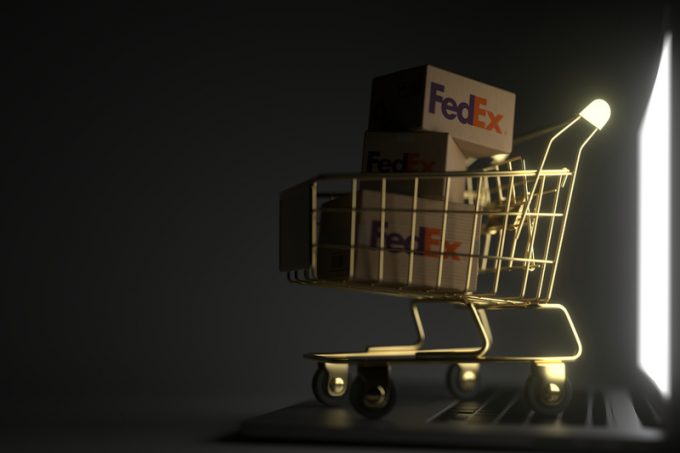 FedEx has made a further move into e-commerce with the acquisition of ShopRunner, for an undisclosed amount.
But the takeover, expected to close by the end of the year, has left some market observers scratching their heads over what the move is meant to accomplish.
It will put the e-commerce platform in the fold of FedEx Services, alongside FedEx Office, the integrator's storefront.
This latest member of the FedEx family will provide a platform that connects online shoppers with more than 100 brands. Consumers, who subscribe to ShopRunner get unlimited and free second-day shipping, free returns and exclusive deals, similar to Amazon's Prime service.
FedEx has not indicated how ShopRunner will be integrated and which parts of its service will remain unchanged.
Initially, the integrator stands to take over the delivery of online purchases through ShopRunner, and according to the platform, this would mean regular shipments from over a million customers, but if those all opt for the free second-day delivery offering, it is hard to see how this would improve margins for FedEx.
FedEx president and COO Raj Subramaniam described the takeover as the "basis for a more ambitious scenario".
He said: "The acquisition, once closed, aligns with our continued efforts to create an open, collaborative e-commerce ecosystem that helps brands and merchants deliver seamless experiences for their customers. We are committed to growing the ShopRunner platform and combining it with our global digital and logistics intelligence to create new possibilities in e-commerce."
These lofty words do not, however, create a clear picture among observers.
"I don't know what this means," said Dean Maciuba, a former FedEx manager and now managing partner, North America, of Last Mile Experts. "There are a lot of grey areas over how this is going to work."
One obvious aspect is that FedEx feels a need to strengthen its position in the e-commerce market, he added. The company has historically lagged rival UPS in terms of e-commerce deals, he noted. At the end of 2017, UPS struck a deal with e-commerce platform Shopify, bringing access to large numbers of merchants.
But FedEx made a move to counter this in April, when it announced an agreement with BigCommerce, an SaaS e-commerce platform. The idea was to give small and mid-sized merchants using the platform access to the FedEx portfolio of services at competitive rates. Apparently that alignment has been deemed insufficient in Memphis. It certainly has not made big waves.
Some observers have described the acquisition of ShopRunner as a move to rival Amazon, but that would seem extremely ambitious. FedEx tabled revenues of about $17.8bn last year, an amount Amazon achieved in just one quarter of 2019.
For ShopRunner, the benefits are obvious. It is gaining access to FedEx service options at discount rates that are lower than merchants could achieve through direct engagement with an integrator. Being able to offer consumers multiple delivery options has emerged as a critical component in the arsenal of online sellers. According to one study, 77% of consumers abandon an online shopping cart if they don't like the shipping options on offer.
It will be more interesting to see how FedEx can leverage its new acquisition to strengthen its own business, beyond funnelling more parcels into its network.