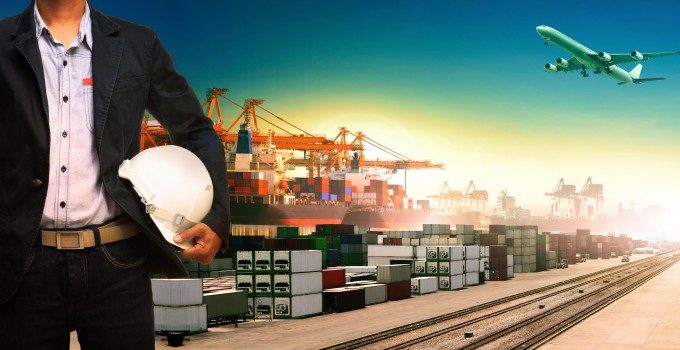 The charismatic CEO of Qatar Airways, Akbar Al Baker, finally appeared to acknowledge the carrier's freight arm this week when he pledged to become one of the top five cargo carriers in the world by 2018. Speaking at the World Cargo Symposium in Doha, Mr Al Baker broke what seems to have been something of a silence on freight, saying: "I want to be in the top five in the next five years. And when I say something I mean it."
He added that he would prefer to be number two. Observers speculated that this would leave Emirates in the top spot.
Qatar Airways Cargo has amassed what might be called something of a dream team, with former Cargolux manager Uli Ogiermann, who heads the operation, and operations vp Chris Notter, formerly of Etihad. Also on the team is Niek Van Der Wiede, vp cargo sales. But the carrier rarely speaks about freight, and has been something of a mystery to outsiders, despite its increasingly aggressive strategy.
The carrier will receive another four freighters this year, one 777 and three A330s, on top of its existing fleet of five, a bold move in a tough market and one that many observers joked would cause headaches for the cargo team. Few carriers announce extra capacity at the moment with any relish. But Mr Al Baker revealed that cargo was increasing at a rate of about 20% per year – and said that cargo revenues accounted for about 28% of total revenues.
This figure was disputed, however, by industry sources who claimed it was more likely to be lower. "Or that figure includes the extra freighter capacity coming in," said one source.  The industry average is around 12%,
Mr Al Baker also criticised German authorities for preventing Qatar Airways from gaining fifth freedom and other traffic rights. "We need free access for freighter services," he said. "Germany is not allowing Qatar fifth freedom rights [despite the fact that] the German economy depends on exports, and the driver is air freight." It could be the perfect policy, he said, if the country could restrict passengers, but offered open skies to freighters.  He said that Qatar Airways currently had to truck German exports to Luxembourg or other nearby airports instead.
"Qatar believes in open competition, unrestricted globalisation of goods and services and open skies for cargo. We have to work with IATA to remove barriers."
His speech followed the Qatari minister of economy and finance, Yousef Hussain Kamal, who spoke about the country's bold aims in aviation. "The government fully recognises the importance of a healthy aviation sector. Aviation and economic growth go hand in hand – aviation is an enabler."
On 8 April, Qatar will open its new $15.5bn airport, which will have capacity for 1.4m tonnes of freight, mirroring the logistics aims of its near neighbours, Dubai and Abu Dhabi, and underlining increased competition in the region.
"Doha is a great logistics gateway," said Mr Al Baker. "We are a small nation which relies on imports." He added that the fact that Emirates can do 100% e-air waybills in Dubai made him want to "sit under the table".
"My cargo team, take note," he added.
Qatar Airways will split its operation between the two airports to begin with, and Mr Al Baker said he would be claiming compensation from the airport authority over delays to the new facility.