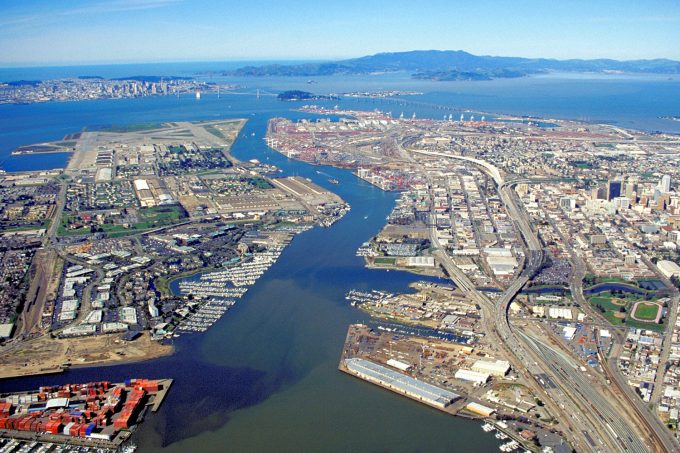 President Joe Biden signed the Ocean Shipping Reform Act (OSRA) 2022 into law yesterday to praise from shippers and opprobrium from shipping lines.
The White House announced that Mr Biden's signature meant the Federal Maritime Commission (FMC) could issue new rules "related to certain fee assessments, prohibited practices".
In addition, OSRA will establish a shipping registry while also authorising the FMC, in certain circumstances, to issue emergency orders that require shipping lines to share information with other stakeholders including shippers, railways and truck operators.
The National Industrial Transportation League, which supports US shippers, said OSRA would: "Modernise our federal shipping law to address disruption to US companies' supply chains that depend on competitive and efficient international ocean transportation services."
However, carrier representative the World Shipping Council (WSC) said it would fully co-operate with the FMC in the implementation of OSRA, but added: "We are appalled by the continued mischaracterisation of the industry by US government representatives."
In particular, the WSC said it was "concerned about the disconnect between hard data and inflammatory rhetoric".
It said: "The 22 (not nine) international carriers that serve the American people, industry and government on the Asia-United States trade are part of the global supply chain that has built this country, importing and exporting food, medicine, electronics, chemicals, and everything else we depend on."
It re-emphasised that increased rate levels seen during the pandemic were "a function of demand exceeding supply and a consequence of congestion in ports and landside infrastructure".
WSC pointed to the FMC's Fact Finding 29 review which concluded: "Our markets are competitive and the high ocean freight rates have been determined by unprecedented consumer demand, primarily in the United States, that overwhelmed the supply of vessel capacity. Congestion further constrained available capacity."
Nevertheless, the National Retail Federation argued that US businesses were dependent on global maritime services. It said: "Shippers continue to face significant challenges, including unfair business practices by ocean carriers. Making OSRA federal law helps address longstanding systemic supply chain and port disruption issues that existed well before the pandemic by providing the Federal Maritime Commission the additional authority it needs."