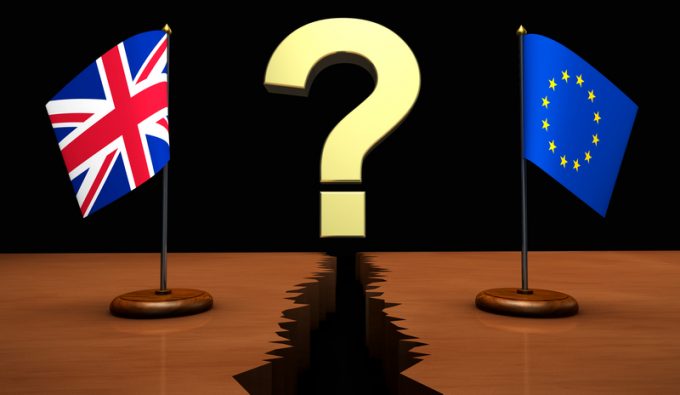 Assailed from one side by the uncertainties and wild volatility of the pandemic, and on the other by a poorly planned and even more poorly managed Brexit process, UK forwarders have many reasons to feel miserable right now.
However, a pre-Christmas cargo surge coupled with a reluctance to send shipments in the immediate aftermath of the UK's exit from the EU, has provided the industry with a short, but critical period to adjust to the new norms.
Richard Greening, global technical director at business process outsourcing firm DDC FPO, believes that the new year has afforded forwarders with some room to breathe and is encouraging them to use it wisely.
"My message to the logistics sector is that the cup is very much half full," Mr Greening tells The Loadstar. "We are still in the midst of this pandemic, and many companies took unusual measures to deal with Brexit [notably, stockpiling]. As such, volumes are currently reduced compared to normal, presenting an opportunity to re-evaluate the plans and decisions they put in place, and to ask 'will these stand up when volumes increase 10-fold?'"
Sources have told The Loadstar that pre-Brexit stockpiling, which began as fears mounted that a deal between the EU and UK would fail to materialise, has resulted in an 80% reduction in the number of shipments into Northern Ireland. Aodhan Connolly of the Northern Ireland Retail Consortium echoed this assertion when he told the Northern Ireland Affairs Select Committee that transport flows were less than 20% of normal.
And Mr Greening believes any such slowdown should be capitalised on.
"This is an opportunity – industry can benefit from volume reduction because it provides a live environment to properly test Brexit measures," he says.
"Companies can see how they work. Importantly, if they aren't likely to hold up, they have a chance to look at alternative solutions. There is no reason to think 'I've made my bed, now I have to lie in it', but the opportunity to address any shortfalls is time-sensitive."
As such, he advises companies to ask themselves two questions: will your business model stand up to the pressure of heightened, indeed regular, transport flows? And, are the plans you've put in place the most cost-effective? And with the events of the last 12 months in mind, he suggests using this period to ask what business continuity and disaster recovery plans are.
If the answer to any of these questions is "no", he suggests companies take stock and ask another question "what are the alternatives?"
"Use this time before it's gone to ensure your long-term plans stand up," he says.
"If you don't think you have the options or opportunity, take advice because there are myriad ways to find it – DDC being just one organisation receptive to offer it.
"We really do wish to speak to forwarders on this matter. If you've struggled with a third-party broker – that has maybe been overwhelmed and placed customers in a queuing system – and are considering bringing the customs process in-house, then I'd suggest having a conversation with an outsource partner, like DDC.
"All of our clients tend to find it's more effective once they consider the additional costs beyond training, staff holidays for instance. SMEs may think we are out of reach but that is not the case.
He argues that logistics businesses should always be engaging in a constant process of risk assessment and reassessment, and he believes the questions outlined above build on those likely asked on a daily basis.
However, with Brexit he recognises there exists a mindset that may see the situation as dichotomous "either I made the right decision, or I didn't". This, he again states, is not the case.
"We provide services in more than 30 languages, which is potentially something many may not have factored in – the sheer number of languages in Europe is staggering," Mr Greening continues. "Troubles with misdeclarations may simply be the result of a language barrier. But our office in Bosnia is staffed by a team that speaks these languages – the level of second, third, and fourth skill languages in Bosnia is second to none."
Mr Greening's comments reflect the view of others in the industry, notably Andrew Austin of Priority Freight and David Rogers of Northern Ireland's Speedlink, who both believe from a logistics perspective that what is presently being experienced is nothing more than "teething problems".
Echoing Mr Greening, Mr Rogers tells The Loadstar this "teething problem" need not have been as severe as it has been, although Mr Greening attributes this to "politicians not listening".
"But if you spend this time staying angry at events that happened in the past, you are stuck in the past; that's not where you want to be," he continues.
"Use the time wisely, ask 'If business went bang overnight would we have the capacity and resources to cope? Would our time sensitive shipments make it? What are the complexities?'
"The logistics industry has never switched off in its history as quickly as it did with the pandemic. Brexit is a once in a generation event. But learn from these events, use this time, and recognise that if you're spotting failings now, they'll only be exacerbated by volumes creeping – or potentially surging back up.
"It'll be those companies that don't learn the lessons that won't survive if it happens again. Think outside the box, ask questions, and get second opinions," he concludes.
This article is sponsored by DDC FPO.