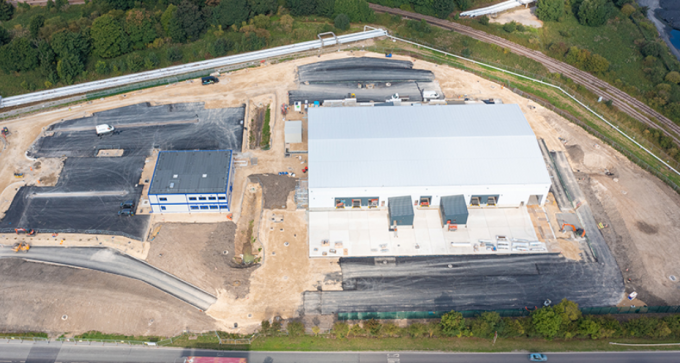 More industry representation is needed to determine the future of the UK's border operating model, following the scrapping of planned phytosanitary checks.
The British Port Association's director of policy and external affairs, Mark Simmonds, said that during the development of now-scrapped border control posts (BCPs), it had been "difficult" to get answers from government on how to proceed.
"Officials obviously had a very difficult task and were having to find novel solutions very quickly," Mr Simmonds told The Loadstar.
"But the difficulty for the port sector was getting answers, as there was only a small number of people we could ask, and they were being worked to the bone. So we really want to see an increase in industry representation developing the new target operating model.
"There was representation before, but most of the time there were discussions with lots of talking, but little came back from it."
Minister for Brexit opportunities and government efficiency Jacob Rees-Mogg announced at the end of April that phytosanitary checks would be scrapped, and the government would publish a target operating model in the autumn tsetting out a new regime for border import controls.
However, in the interim, he has attracted anger from ports with advice seemingly diverging from that of other authorities on what form the new checks would take.
He has purportedly said the new model would be fully digitised, without the need for physical checks, but sources say other government ministers have refuted this, asserting that there would be "some checks" required.
One source told The Loadstar: "Rees-Mogg has flip-flopped on what was actually going to be put in place; we will need facilities [BCPs], then we won't, then we will.
"This has been incredibly frustrating and has left the sector largely ignorant of what it is that any new target operating model will contain. I'd like to see more experts from the port sector involved in the processes, just so we can avoid future cock-ups.
"It's really been the case that no one knew what Brexit meant, and there have been ideological shifts between having checks and having none."
Without more industry expertise involved in the decision-making process, there are concerns, including from Mr Simmonds, that there will be further delays in rolling out a coherent and workable post-Brexit border operating model.
Mr Simmonds added: "It is no easy feat, and we need to make sure it works."