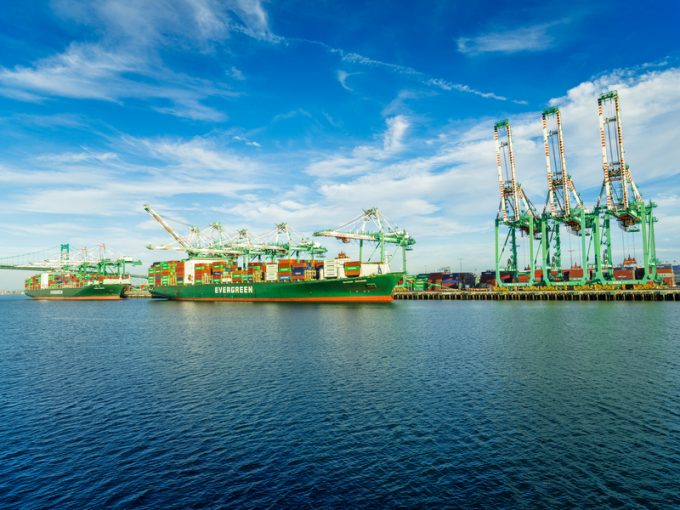 The strategy of carriers, such as MSC, Evergreen and HMM, that heavily invested in exhaust-cleaning scrubbers appears to have backfired.
Global oil prices have slumped to below $20 per barrel, due to the coronavirus pandemic, and bunker prices have reacted accordingly.
The margin between IMO 2020-compliant low-sulphur fuel oil (LSFO) and the heavy fuel oil (HFO) burned by ships fitted with scrubbers, is eroding daily.
According to data supplied by Ship & Bunker, Rotterdam-sourced LSFO is on offer today at $149.50 per ton, just $26.50 per ton more costly than HFO.
On that price differential – and indications are that the spread will narrow further – it will take carriers years to recoup the cost of scrubber installations, let alone the additional operational costs involved in positioning ships and substituting vessels in networks with chartered tonnage.
For example, MSC originally planned for almost half of its 558-ship fleet to be fitted with scrubbers, a strategy described as a "no brainer" by its chief executive when the spread between LSFO and HFO was forecast to be $200-$250 per ton.
On an Asia-North Europe loop, it was estimated that, on the basis of a $200 per ton scrubber saving on bunker fuel, a carrier could recover the $5m-$10m investment in less than 18 months.
However, even before the bunker price collapse, carriers discovered that many of the Chinese yards that had pitched for scrubber installation work had oversold their dry-dock slots and underestimated the time required for the installation. Carriers experienced severe delays at anchor of 100 days or more.
MSC was particularly badly hit, with reports of its 19,437 teu ULCV MSC Erica at anchor for 175 days.
Taiwanese carrier Evergreen had an even bigger commitment to scrubber technology than MSC, in percentage terms, with a reported 75% of its 200-ship fleet earmarked for conversion.
The Loadstar understands both carriers have cancelled some installation contracts with yards, but will still operate a considerable amount of tonnage fitted with scrubbers, while HMM's newbuild fleet of 12 24,000 teu ULCVs, stemmed for delivery this year, will all be equipped with exhaust gas cleaning systems.
According to Alphaliner, the South Korean carrier has "gambled" on installing scrubbers on over 70% of its operated vessel capacity.
"So far, 27 ships with scrubbers have been delivered, with additional retrofits due this year. The total cost of HMM's scrubber programme is estimated at over $350m," said the consultant.
Meanwhile, many ports around the world have banned the operation of the most common, open-loop, scrubber systems that discharge wash water back into the sea as part of their cleaning process.
The bans mean vessels consuming HFO with scrubbers are obliged to switch tanks to burn LSFO when entering and leaving the port, adding to the complex fuel management of vessels that also have a tank for the very-low sulphur fuel oil, with a maximum 0.1% sulphur content, required when entering the emission control areas (ECAs) of North Europe and the US.