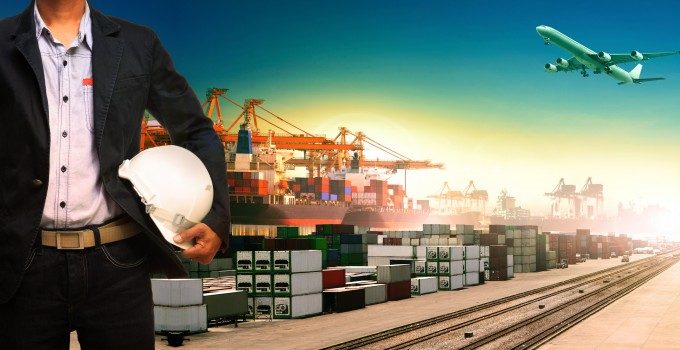 November reversed some of the pessimistic sentiment that was emanating from carriers earlier in the year, as rates remained stronger, clinging on to the General Rate Increases (GRIs) introduced at the start of the month to a much greater degree than was previously expected by many market participants.
The reason for this firming in rates is largely split between carriers' ongoing employment of void sailings in the market, and a slight uptick in demand ahead of an early Chinese New Year, which is expected to significantly reduce export demand at the end of January from Asia.
The big talking point in the market is of course the debut of the International Maritime Organization's (IMO) revised marine fuel sulphur regulations in 2020, with the demand expected to be there for front loading not seen thus far this year. With many carriers' low sulphur clauses coming into force on 1 December for spot cargoes, the market is bracing for what is expected to be a tumultuous few months, with the true cost of IMO 2020 compliance yet to be seen.
With the difference between IFO 380 and 0.5% marine fuel around the $250 per ton range in Rotterdam at this point, and with the futures curve trading at this level, it appears the market has found a balance, although volatility in this spread is expected to continue for some time into 2020. This is likely to become a key talking point in April-June when many annual contracts come to their renegotiation phase, with some shippers heard to be coming up with their own formulas for marine fuel recovery, and some understood to be likely to switch to an index-linked approach such as the Platts Bunker Charge.
This volatility has already been seen in the Platts Bunker Charges, which moved to only reflect 0.5% fuel as of 1 November, with the new pricing increasing the PBC1 North Asia to North Continent bunker charge element by 45% from the end of October to the start of November to $334.69 per feu.
This, however, still only reflected 26.8% of the total FAK price for this head haul on 1 November, as Platts Container Rate was assessed at $1,250 per feu.
North America market
Another month of weak imports gripped the market in November, with spot rates struggling to hold on to their start of November GRIs. This comes despite some vessels still being out on void sailings, and others in dry dock being retrofitted with scrubbers at this point.
North Asia to West Coast North America fell over the course of the month, sliding $400 per feu to $1,200 per feu from 1 November to 27 November, while North Asia to East Coast North America declined $350 per feu to $2,250 per feu over the same period.
Demand is expected to pick up going forward, however, as an early Chinese New Year gives rise to a spike in front loading, much like as was seen on the transpacific lanes last year, but this is expected to be more muted in 2019 due to the dearth of additional tariffs being imposed on container freight imports by both the US and China.
North American Platts Bunker Charge
The spread between 0.5% marine fuel and 3.5% high sulphur fuel oil remained largely in the $250 per tonne range over the course of November. As the debut of the IMO 2020 regulations approaches, demand for 3.5% HSFO continues to drop as 0.5% marine fuel demand rises, prompting many questions in the market that are no longer about supply, but about fuel quality. The main questions surround the issue of whether distillate 0.5% marine fuel and residual 0.5% marine fuel will be compatible with one another when coalesced.
Over the course of the month, Platts Bunker Charge North Asia to East Coast North America rose to $634.27 per feu on 27 November from $627.06 per feu on 1 November, significantly higher than the previous month as this now reflects 0.5% fuel, rather than 3.5%.
Platts Bunker Charge North Asia to West Coast North America also rose, to $377.88per feu on 27 November from $376.53 per feu.
UK and North Europe market
North Asia to North Europe rates remained fairly firm in November compared with previous months as demand for bookings returned following the Chinese Golden Week holiday. This was also aided by the raft of void sailings employed by carriers in the market. But as these started to wane before the end of the month, there was some slippage as demand failed to fully overcome the supply glut. Rates fell $50 per feu between the start of the month and 27 November, when they stood at $1,200 per feu.
In contrast, North Asia to Mediterranean rates started the month with a series of hikes, reaching $1,450 per feu on 1 November, before following a similar trend and sliding $100 to $1,350 per feu by 27 November.
"We are in that happy wait-and-see point before demand really kicks in for Chinese New Year, but after the supply restrictions have already happened," said a freight forwarder source.
Many market participants were expecting stronger demand to be felt before this point as shippers looked to front load ahead of IMO 2020's arrival. However, delays are ongoing on the carrier side regarding when they will implement their low sulfur surcharges, which have now mostly been delayed until 1 January.
North Continent Platts Bunker Charge
As on the transpacific trades, Platts Bunker Charge rates on head-haul routes from North Asia to Europe followed a similar path to the upside this month, especially when compared with previous months. However, this reflected the switch on 1 November to 0.5% marine fuel also, rather than the heavy fuel oil previously underpinning these rates.
Platts Bunker Charge for North Asia-North Continent trade lane rose to $339.37 per feu on 27 November from $334.69 per feu on 1 November. The back-haul North Continent to North Asia route also rose, increasing $4.68 over the same period to $339.37 per feu on 27 November.
This a post is a monthly guest contribution by George Griffiths, editor, global container freight market, at S&P Platts