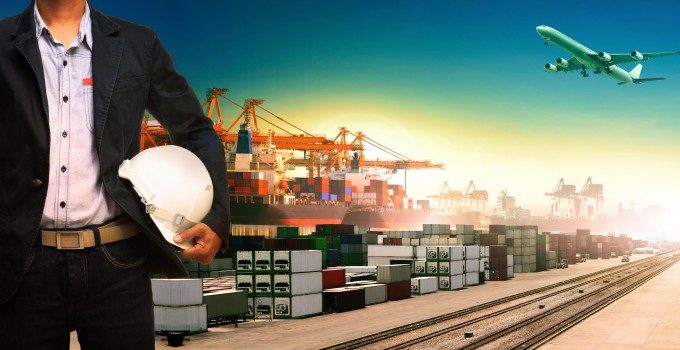 Swiss forwarder Panalpina World Transport has identified 15 of its 75 global logistics sites which it says are responsible for most of the losses in its profit-sapping logistics division.
Reporting 2013 financial results yesterday, chief executive Peter Ulber said some sites would be the focus of turnaround efforts and some would be closed.
Asked about the timing, he said: "Contractually, the exit of the road activities is easier, because we subcontract, but in logistics some contracts are easier to turn around than others.
"You have to balance whether to break leases or run operations longer than you want to. I would say, though, the majority will be over in the next two years."
Overall, Panalpina posted relatively healthy 2013 results, although as is so often the case, the real results were less impressive than the "adjusted" version.
Asking investors to imagine the company had not been fined Sfr41 million ($46.2m) by US antitrust regulators (because that was a one-off, right?), management reported that "adjusted"net profits had more than doubled from Sfr34 million to Sfr72 million.
The actual result was a swing from a loss of Sfr72 million in 2012 – the consequence of another "one-off" antitrust fine – to a more modest Sfr12 million profit in 2013.
All that fog disguises the fact that Panalpina had a reasonably healthy 2013, posting market-beating growth in both air and ocean freight volumes – notwithstanding the loss-making logistics division.
Group revenues were up a little, to Sfr6.76 billion, while reported (not adjusted) operating profits swung from a loss in 2012 to a Sfr48 million profit in 2013. That was the result of a 3% growth in air freight volumes and 8% growth in ocean freight volumes, which were at least partially driven by project freight for the African oil and gas industry.
"The air freight market grew only 1% and ocean freight by 3%, and that is not a lot of tailwind, so we are happy that we grew by 3% and 8%. We are happy with the trend but not yet with the number," said Mr Ulber.
"In air freight, with our own planes, we have got much better at utilisation, better than the airlines. We have been able to create processes whereby if we have capacity anywhere we can route freight into the right hubs.
"A lot of freight you can buy at better value in the open market, so we need specialised, larger and higher-value freight. On the transatlantic market, we carry about 25% pharma. That has taken years to develop, it is significant and a unique selling proposition."
He added: "In 2012 we were only about the same size as we were at IPO in 2007, so are trying to return to a path of growth.
"That means we have to be clear about what kind of activities we want to engage with, and those from which we want to exit."