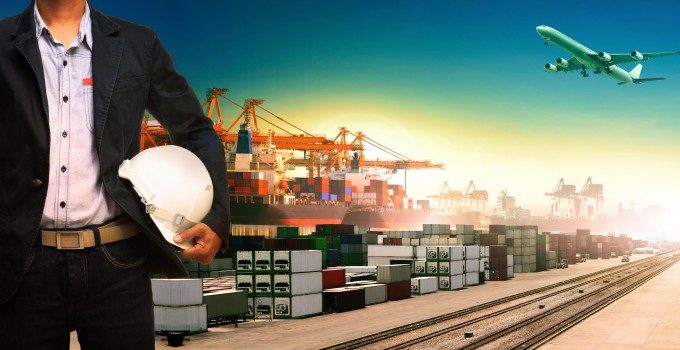 Swiss freight forwarder and 3PL Panalpina managed to marginally increase half-year net profit despite declining air freight volumes and currency headwinds that have seen a rampant Swiss Franc surge in value against the dollar.
Gross profits in its air freight forwarding and sea freight forwarding divisions were hit by 7.7% and 7.5% respectively due to currency translation, compared to the first half of 2014, the company said today as it released its 2015 interim results.
Gross profit for the company declined 5% to CHF736.1m ($770.9m), but Panalpina managed to increase earnings before interest and tax (Ebit) by 0.4% to reach CHF60.4m, as its EBIT-to-gross-profit margin increased from 7% last year to 8.2% for the first six months of 2015.
Chief executive Peter Ulber said: "We succeeded in keeping profitability stable in the first six months of the year despite a soft air and ocean freight market. We are doing an increasingly better job of getting our costs under control. Currency adjusted, profitability was higher than last year.
"In the first six months of the year, we grew volumes in line with the market in ocean freight but fell behind market growth in air freight, where we clearly felt the headwind in the energy sector. Overall, global transport demand softened considerably in the second quarter of the year."
Air freight volumes decreased 2% in the period, while it estimated the market grew 1-2%, and attributed the drop to lower volumes in the automotive and energy sectors. The division returned an Ebit of CHF46m, a year-on-year decline of almost 20%.
Its ocean freight division fared better, with volumes growing at 3% in the first six months of 2015, in line with market growth. Its gross profit per teu, decreased 7% to CHF299 per teu from CHF320 per teu in the first six months of 2014.
Gross profit per teu remains a key metric for many of the larger sea freight forwarders as they attempt to mitigate freight rate volatility – market leader Kuehne + Nagel has set itself a target of hitting a gross profit of $400 per teu. On this showing, Panalpina managed a gross profit per teu of $313 in the period.
Altogether it handled 793,000 teu, while decreased costs meant that Ebit soared 77% from CHF7.2m last year to CHF12.8m.
Its ocean freight division is also in the midst of a major IT project, which is seeing the transition to its newly acquired SAP Transportation Management system, which is scheduled to be 60% complete by the end of this year.
The biggest win was in its much smaller logistics division, which turned a CHF4.3m loss last to year to a CHF1.5m Ebit profit this year, largely on the back of exiting unprofitable sites and cost measures.
Panalpina's headcount is now about 1,000 employees less than a year ago, standing at 15,100 staff globally.
And Mr Ulber added that it would continue to scrutinise its expenses to defend profitability: "Our main focus remains on cost control and improving productivity. We have come a long way in cutting losses and transforming our operations, but we still see a lot of upside potential.
"Despite the headwind in the energy sector, we are confident that we can recover lost ground in air freight during the second half of the year. Our pipeline looks promising."
In its recent report on global freight forwarding, consultant Transport Intelligence concluded that while Panalpina has considerable strengths through its presence in the oil & gas and project cargo sectors, and the fact that the Asia-Pacific region now represents almost half its revenues, the larger scale of its major competitors remains a weakness.
"As a result, the company is forced into providing cost leadership, and thus, lower margins than its competitors," it said.
According to the Global Freight Forwarding 2015 report, Panalpina lost its place as the fourth largest freight forwarder – in revenue terms – in 2014 to Expeditors.