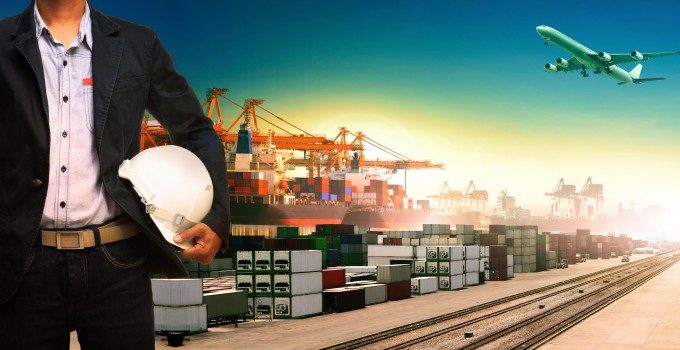 Basel-headquartered freight forwarder Panalpina posted a flat consolidated profit of Sfr69.3m ($72.8m) for the first nine months of the year – although this could have been 9.5% more if the Swiss franc had remained tied to the euro.
Turnover for the period came in at Sfr4.4bn, compared with Sfr4.96bn the previous year, with gross profit declining 6% to Sfr1.1bn as a consequence of the strengthened Swiss currency.
Adjusted for currency, Panalpina's EBIT of Sfr92.4m ($94.4m) showed an 8.3% improvement as the company managed to rein in expenses during the period.
"In the first nine months of the year we succeeded in keeping EBIT and consolidated profit at previous year levels, despite a contracting air market in the third quarter, our exposure to the oil and gas industry and historically high IT investments," said chief executive Peter Ulber.
Panalpina described the air freight market in the period as "very soft", noting that the industry had grown by less than 1%. But the company had performed below par in the sector, with volumes down 2% as it transported less oil, gas and automotive cargo by air, with its EBIT-to-gross profit margin declining 15.4% year-on-year.
It achieved slightly better results in ocean freight, growing volumes by 1% against the industry's 2%, but its gross profit per teu fell by 3% to Sfr300. This is well below Swiss compatriot Kuehne + Nagel, which last week reported a gross profit per teu of Sfr364, achieved from a 1.1% volume decrease in the period.
K+N chief executive Detlef Trefzger explained it had "given back" around 120,000 teu of unprofitable Asia-Europe sea freight business during the period in order to "focus on profitable growth only" in other trades. Also, K+N's airfreight volumes increased 5.1% in the nine-month period and said it had enjoyed a "very strong third quarter".
In its logistics business unit, Panalpina saw gross profit fall to Sfr306m, from Sfr339m the year before, which it blamed on its exit from "underperforming sites" and a 7.7% currency effect.
However, Panalpina cited an "important win with a major telecoms player in Central America", which it said "demonstrates the success of our strategy" in logistics management.
For the remainder of this year and the next, Mr Ulber said, it was "all the more important that we continue to control cost with great discipline and implement new IT systems and processes in order to improve our productivity".
He added: "The air and ocean freight markets will continue to be soft at best, and a rebound of the oil price in the near future seems unlikely."