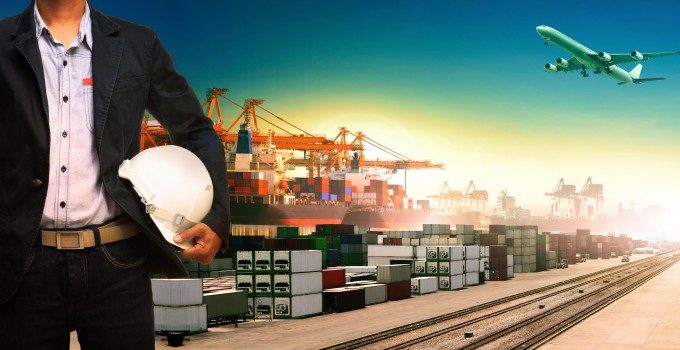 A remarkable turnaround appears to be under way at Swiss logistics group Panalpina, which this morning released second-quarter results showing air freight on the increase for the first time in more than two years.
Chief executive Peter Ulber refrained from any chest-thumping, however, "Our second-quarter results show a slight recovery of our business. All our products managed to gain market share. Ocean Freight and Logistics show double-digit growth in terms of gross profit and Air Freight is growing again, albeit moderately.
Nonetheless, the consolidated company's gross profit increased 44% year-on-year to reach CHF41.1m, compared with CHF16.8m in the second quarter of last year, while profit for the first half of the year hit CHF38.4m compared with a CHF24.1m loss in the first half of 2012.
Air freight volumes increased by 3%, against a flat market – although zero growth is still better than the declining market seen in previous quarters – and Panalpina carried 105,6oo tonnes in Q2, marking a turnaround from the first quarter of this year, which saw volumes decline 3% on Q1 2012.
The company's Americas and Asia-Pacific regions saw volumes grow 7% and 2% respectively, while European volumes declined 6% year-on-year.
"The transported volumes of Panalpina's customers in the hi-tech and chemicals sectors remained at relatively low levels. Consumer and retail, as well as healthcare and oil and gas customers, however, grew substantially," the company said in a statement.
Ocean freight volumes increased by 5% year-on-year, with European volumes growing by 14%, while Americas and Asia-Pacfic volumes growing 2% and 3%, respectively.
Panalpina has also seen its logistics business improve. Most of its recent investment has been directed there, particularly in IT and warehousing and distribution activities. The Logistics division's pre-tax profit grew by 19% over the second quarter of last year.
Group earnings before interest, tax, depreciation and amortisation (EBITDA) grew 58% year-on-year, and by 73% quarter-on-quarter, to reach CHF52.1m, and its EBITDA-gross profit margin was 13.1%, on the back of stable employee expenses and productivity improvements in air and ocean freight of 14% and 4%, respectively.
Mr Ulber appeared almost at pains to ward off over-exuberant optimism however. He said: "We don't expect any fundamental changes in the world economy, but still anticipate a continuing recovery in our air freight business. Ocean freight, as well as logistics value-added services, are on track and the group's profitability is slowly recovering."