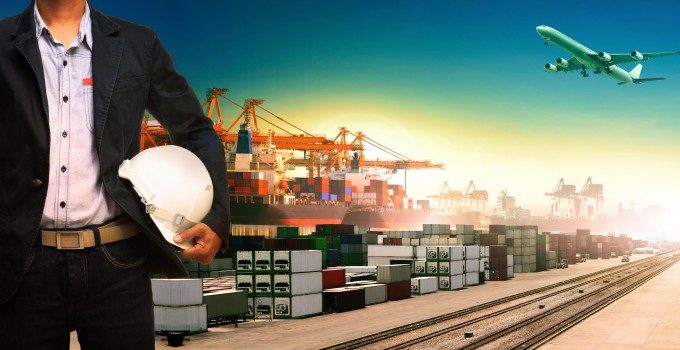 Lufthansa Cargo last night acknowledged that carriers needed to force through price increases to put the air cargo industry on a sound long-term footing.
The carrier, which told customers last year it would raise rates by 20%, had a strong December and January, and said it expected 2014 to be a year of solid growth for global air freight. But it was critical of its European competitors.
"GDP growth forecasts for 2014 are increasingly positive, and world GDP growth of around 3.2% would lead to a higher level of air freight growth of 4% or even 5%," Dr Andreas Otto, executive board member product & sales at Lufthansa Cargo, said at a press event in Frankfurt.
"Also, current and future German business confidence looks promising and, as an export-driven economy, that should have a big impact on our air freight business out of Germany for 2014," he added, pointing to the recent high levels of the Ifo Index, the most closely followed barometer of German business expectations.
Nonetheless, in spite of a return to growth at last, five years after the start of the financial crisis,  Lufthansa is taking a cautious approach on decisions such as its fleet, as well as looking at widening its business by managing belly space for third-party airlines.
The year has got off to a very good start for the carrier, after a strong final six weeks for 2013. But Dr Otto, who at last year's press briefing was surprisingly bullish on the economy, noted that in early 2013 there had been many industry forecasts of a strong upswing for global cargo. Instead, it was a very difficult year which only improved in the final quarter.
As a result, he said he remained reluctant to extrapolate the December/January numbers and start making over-optimistic predictions for the coming 12 months.
Most airlines (including major cargo operators such as Cathay Pacific) do not break out their revenue and profit figures for their cargo divisions, but those that do paint a depressing picture for 2013.
According to figures presented at Lufthansa's event, Singapore Airlines Cargo (converted to euros) had operating results of €170m in 2010, but then lost €40m in 2011, €109m in 2012, and €49m for the first nine months of 2013.
Air France KLM Cargo, "a big disaster" according to Dr Otto, lost €60m in 2011, €222m in 2012, and €184m for the first nine months of 2013.
Noting Air France's plans to cut its freighter fleet to 10 by 2015, he added: "That's not the critical mass needed for such an operation."
Warning that the Middle Eastern carriers would remain the biggest competitive threat, he said competing with them was healthier than fighting sick carriers with cut-price rates. 
Against this background, Lufthansa Cargo has undoubtedly done well to remain profitable, but earnings have, nonetheless, been on a dramatic downward slide. After a record breaking €310m profit for 2010, it still achieved a respectable €249m profit for 2011. But this dropped to €104m for 2012, and for the first nine months of 2013 the figure was only €43m, though this will presumably be higher for the full year, given the strong end to the year.
Lufthansa is in the midst of introducing 777Fs, after placing an order for five of the aircraft back in March 2011. Until late last year it was flying 18 MD-11Fs with an average age of 14 years, so the introduction of the fuel-efficient 777F will have an immediate impact on operating costs.
Two 777Fs arrived in Q4 2013, and two more will be delivered in March and June. The fifth comes in 2015.
Two MD-11s have already been taken out of service, and another two will be taken out of the fleet over the summer. However, the company is hedging its bets, and will park these two MD-11s near its Frankfurt home base, so that they can be put back into service if there is a big upswing in cargo demand in the second half of 2014.
Lufthansa Cargo has options for five additional 777Fs, and the carrier group's main board plans to make a decision on these later in the year.
Dr Otto also stressed the importance of the efficiency changes under the Lufthansa Cargo 2020 programme, which includes fully digitalising all ordering and invoicing systems, and sees managing belly space for third-party airlines as a potential future growth opportunity.