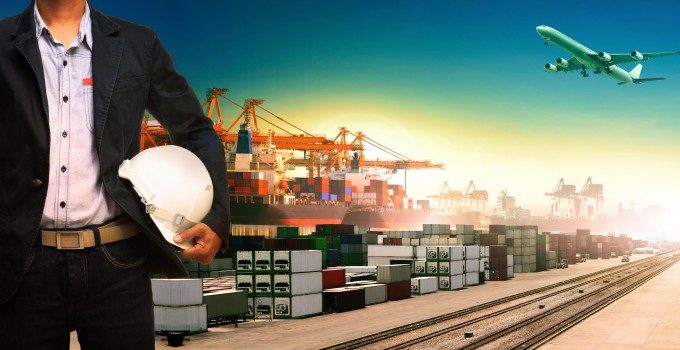 The shipping business in Oman is set to see a sea change over the next couple of months as its traditional gateway at Muscat is closed to cargo traffic and operations transfer to a greenfield site at the nearby port of Sohar.
The move is the culmination of a long-term project by the Omani government in co-operation with the Port of Rotterdam Authority, and will see a "Big Bang-style" switch on 1 August.
Commercial traffic will cease calling at the Oman capital and move 230km north.
The development can be understood in a number of ways: firstly, cargo terminals and city centres are longer the natural bedfellows they were, given the environmental impact of industrial-era shipping operations – both in terms of the ships themselves and the landside traffic they create; and with the natural intermodality containers offer, siting them away from civilian populations has been a key feature of terminal development in recent decades.
The cargo terminals in Muscat will be redeveloped for leisure and tourist activities, including the creation of cruise shipping facilities.
The project also represents a new line of business for the Dutch municipal authority, which, like its counterpart in Antwerp, has been spreading its wings in recent years, seeking to offer itself as an investment and development partner in emerging markets.
Sohar was Rotterdam Port Authority's first such foray, and late last month it announced it had signed a deal with Brazilian private consortium Terminal Presidente Kennedy (TPK) Logistica to develop Porto Central, a new port in Vitória, Brazil. TPK Logistica is owned by a group of Brazilian companies with a wealth of experience in the mining, construction and offshore sectors.
However, probably the most interesting aspect of the Sohar development is the opportunities it offers shipping lines to design their service networks in the Middle East region.
Oman's port business has long been dominated by the APM Terminals-managed Salalah, which has developed as a key relay transhipment hub on the Asia-Europe trades.
But the 16-metre depth alongside Hutchison Port Holdings' box facility at Sohar – the Oman International Container Terminal (OICT) – along with its 1.5m teu annual capacity, gives carriers the possibility of opening up a new market.
APL and MOL have included a call at OICT on their joint-run China-Middle East Express service, which operates ships of up to 9,200teu, according to Alphaliner.
Maersk and Hapag-Lloyd have also announced their intention to move to the new port quickly, although whether that will be with direct services operated by the carriers, or common feeders service contracted by them, remains to be seen.