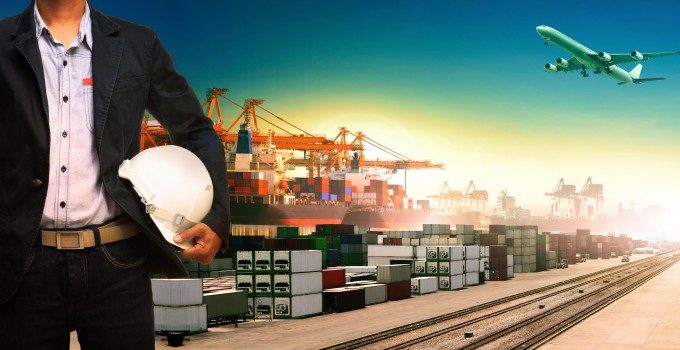 We all know these stats. Year after year, they stay the same. Air cargo carries 35% of the world's goods by value. But yet carries just 2% of the total volumes. One of the questions raised in Istanbul was whether
air cargo might, perhaps, even for just one year, eat into the 98% share of freight transport taken by other modes. It could aim for 2.25%, say. 
You may not know it, but there are one or two problems in the shipping industry at the moment. They seem to have got themselves into something of a pickle – for the second time in a couple of years. And if air cargo is going to try to up its share of the transport market, it should know what's going on in the world of shipping. Know thy enemy, and all that.
In the volatile Asia-Europe market, rates are almost rock-bottom and still falling, as lines struggle to contain capacity, while the price of containers themselves has reached a 30-year high, making repositioning more important now than low-paying freight. And low-paying freight is pretty common, with rates at a 16-month low, at just over $1,000 per teu. One forwarder says he's being offered $850 per teu on Shanghai – UK. "I knew the volumes simply weren't there for the capacity they have. I've got a bad feeling about this," he reveals.
Why is it going wrong? Well, says my man in the know, in part because the 8,500 teu ships, the workhorses of the Asia-Europe trade, became inefficient (think 747-200F), and carriers began ordering 13,000 teu ships (think 747-8F). But with the 8,500 teu ships still serviceable but too big for ports in Africa and South America, there is nowhere else for them to go. So they've stayed, in addition to the new capacity.
Neil Dekker of Drewry said: "Carriers are currently at a crossroads, where they seem to be wavering from the tactics that served them so well in 2010 and showing signs of returning to the old habits that almost bankrupted some of them." They are chasing the cargo, at any price. 
If these rate wars continue, the lines will have to remove capacity once again – which could mean a slight uptake in air cargo for the roll-over freight left on the quayside. It happened in 2009, and, say analysts, could happen again this year.
If you are interested in checking out the spot rates for the Asia-Europe trade, the Shanghai Containerised Freight Index is the one to watch:
http://en.sse.net.cn
Key forwarders typically pay about $100 to $200 less than the Index suggests.
Over on the far less volatile Asia-US route, the world's biggest trade lane of some 11 million containers annually, the difference in competition law for the ships and their flying counterparts is staggering. Carriers are currently embarking on their annual service contract negotiations (
90% of containerised cargo exported from Asia to the US is covered by annual service contracts that typically run from May 1) – a gamble that sees shippers and forwarders taking a punt on the year ahead. Lines, not surprisingly, are seeking rate increases,
following the recent Trans-Pacific Maritime Conference, during which carriers agree on guidelines for rates, according to the Transpacific Stabilisation Agreement (TSA). I know. Yes, they are allowed to get together and talk rates. (Come to The Loadstar later this week for more on the inadequacies of the airline industry's relationship with governments and authorities.)  Anyway, the TSA,
predicting capacity constraints in peak times,
has been recommending
rate rises of $400 extra per forty foot equivalent unit, for cargo moving from Asia to the US west coast, and $600 increases for all other destinations, plus full bunker recovery through a floating charge. But it seems unlikely that the lines will get this from the shippers, especially as capacity and services seem to be increasing on the transpacific routes. Either way, if things change drastically through the year, the contacts are not worth the paper they are written on. If the shipping lines get it wrong, they'll add surcharges, and if the shippers get it wrong, they'll break the contract. But the world of containers is currently split in two – cheap to Europe, expensive to the US. Something worth keeping an eye on, perhaps.