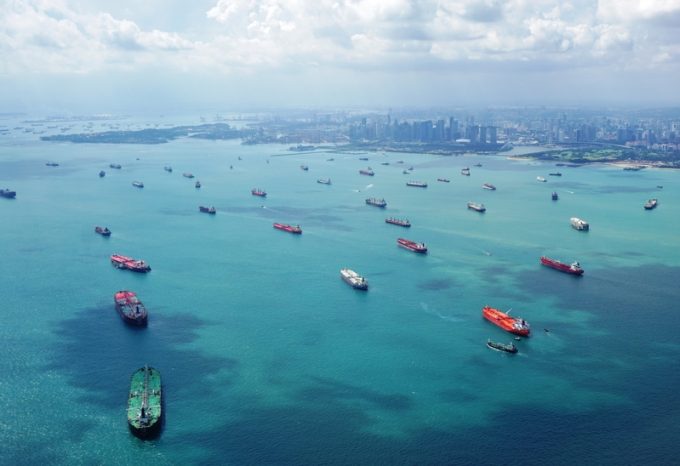 Ocean carriers are preparing to idle more ships in Asia as the ripples from the coronavirus outbreak in China hit production.
But for ships that do sail, container spot rates are likely to spike dramatically, and remain high until the pent-up demand from frustrated orders is satisfied.
In the last reading prior to the CNY shutdown, the Shanghai Containerized Freight Index (SCFI) recorded a spot rate of $969 per teu from Asia to North Europe and $1,179 per teu for Mediterranean ports.
On the Asia to US tradelanes the SCFI readings were $1,545 per 40 ft for the US west coast and $2,951 for east coast ports.
At the earliest, workers will not now return from the new year holiday until 10 February, but reports today suggest that the shutdown could last considerably longer as the outbreak shows no sign of abating.
So far, carriers have given a "business as usual" message to customers, with Japan's ONE, for example, saying that, other than in Hubei province, "vessels are still maintaining their normal port calls and operations".
Notwithstanding the efforts of the major ports to keep running during the crisis, their operations are likely to be severely hobbled by lack of staff, as will the logistics side by an absence of truck drivers and warehouse staff.
After sweeping up the rolled cargo left on the quay before CNY, demand from China could fall dramatically, and thus carriers will struggle to justify dispatching ships to Europe only half-full, unless they can extract a substantial premium from desperate shippers.
"The virus outbreak brings considerable uncertainty to trade out of Asia in the short-term for all parties," Flexport's head of ocean for Asia-Europe, Martin Holst-Mikkelsen, told The Loadstar today.
"Carriers are announcing additional blank sailings in anticipation of further slowing demand," he said.
According to the latest Bluewater Reporting data, container lines are expected to withdraw cumulatively over 1.3m teu of headhaul capacity on the Asia-Europe and transpacific tradelanes.
This equates to 58 blank sailings from Asia to Europe (compared with just 25 in the same period last year), and 59 void voyages from Asia to North America against 43 in Q1 19.
Meanwhile, for longer-term rates, there is some doubt emerging concerning the apparent success of carriers in recovering IMO 2020 low-sulphur surcharges.
According to its monthly report, Oslo-based ocean freight benchmarking platform Xeneta's crowd-sourced data from leading global shipper subscribers show the small increases in new contract rates are "nothing to write home about".
"We have been tracking the effects of the new regulation," Xeneta's CEO, Patrik Berglund, told The Loadstar. "The slight rises we see are mainly because of supply and demand, nothing more.
"Indeed, in the Asia to Europe corridor, the long-term market ticked up, but in line with the levels seen in 2019 and 2018, which had no IMO 2020 regulations. If we look at the short-term market, we do see a spike, which suggests that at this point smaller volume players seem to be the ones picking up a big portion of the new fuel costs," he added.