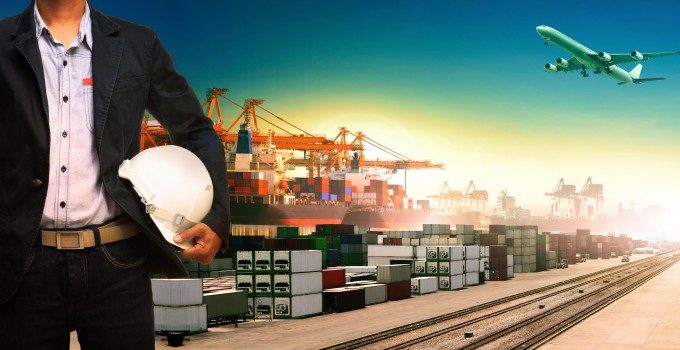 A surprise decision by the Ocean Three alliance to withdraw one of its four Asia-North Europe strings for three months at the start of the traditional peak season is an "unprecedented" move, said transport analyst Alphaliner today.
The radical action by O3 carriers CMA CGM, UASC and China Shipping will see the alliance's weekly capacity to North Europe cut by around 20% to 40,000-48,000 teu over the 12-week period.
However, according to Alphaliner the O3 alliance may be forced to make the cut permanent, as cargo prospects are unlikely to improve by the end of September.
It remains to be seen whether the other three east-west alliances will follow O3's lead and opt for temporary service suspensions over their current strategy of ad-hoc blanking of voyages – much will depend on the success of the 1 July general rate increases, and how long they hold.
Twelve weeks of cancelled sailings will likely force the temporary idling of some of the 11,000-13,000 teu ships deployed on the withdrawn O3 service, and they are likely to be registered on Alphaliner's fortnightly listing of idled ships.
The number of containerships in lay-up is often a barometer of the industry's health – at the height of the financial crisis in 2009, nearly 600 container vessels were mothballed.
However, the laid-up containership fleet has shrunk to less than 100 vessels, despite overcapacity plaguing many of the world's tradelanes. Indeed, Alphaliner's latest report shows that the number of idled containerships of over 500 teu has fallen to a new five-year low of 82, representing just 1.2% of the global cellular fleet.
This is due to a combination of aggressive scrapping by shipowners and a lack of newbuild orders in the smaller sectors, and has resulted in a welcome recovery in charter rates – particularly in the panamax and post-panamax classes.
Hitherto, few ships of over 7,500 teu were consigned to lay-up, as carriers regarded it as a last resort and perceived weakness in their business strategy. And there is significant cost and administration in sending a big ship into hot or cold lay-up – in the latter, the vessel often requires at least two weeks' preparation before redeployment.
To overcome temporary surplus capacity, such as following delivery of a new ULCV, carriers have until now used maintenance and survey downtime and more slow-steaming to keep vessels employed. But this could be about to change as the container lines come to terms with the reality of too much tonnage chasing cargo in depressed markets.
Laying-up ULCVs will initially have a negative impact on carrier balance sheets and there is a real risk that rivals will seize the opportunity to grab market share by tapping their customers, but in the current climate where spot rates barely cover stevedoring costs, there seems little option left for carriers.
Moreover, carriers will need to examine the small print of their newbuild vessel contracts to check the option of postponing delivery of some of the 25 ULCVs due this year, as well as the 46 scheduled for 2016.
The lay-up process becomes more complex within an alliance where consensus is necessary – the current situation will be the first big test of the strength of the vessel-sharing agreements.