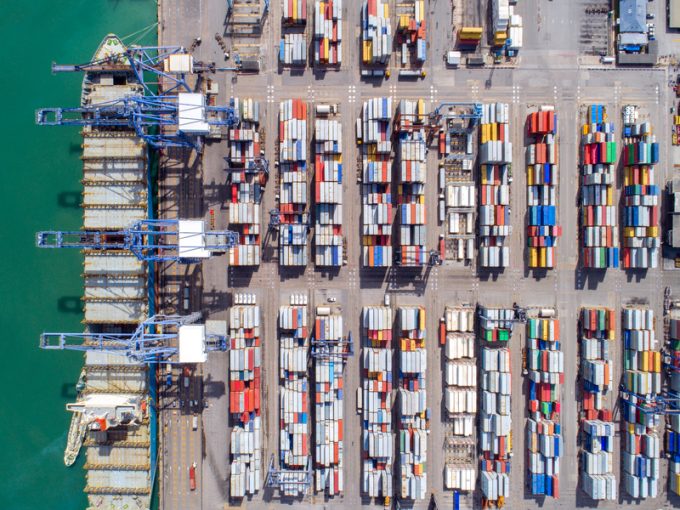 The New York Shipping Exchange (NYSHEX) has set its sights on providing more technology to shippers, with an initial focus on retailers, after raising $13.5m in new capital.
Investment fund NewRoad Capital led the funding round and has joined the list of NYSHEX shareholders.
NYSHEX provides the liner industry with a "simplified and standardised over-the-counter exchange for entering enforceable freight contracts", which shippers and NVOCCs can use free after receiving accreditation – ocean carriers must pay a $5 per teu transaction fee.
In contrast to traditional deals between shippers and carriers, the NYSHEX contracts clearly set out the volume commitments shippers make to carriers and the service commitments carriers make to shippers. If commitments are not met, NYSHEX can identify which party failed to perform, and liquidated damages are paid.
NYSHEX chief executive Gordon Downes told The Loadstar the new capital would largely be used to build more technology and features for shipper members, particularly retailers.
He cited three key reasons: "Firstly, retailers have a number of challenges with the complexity of their supply chains – they typically have more SKUs to manage, source from more vendors and locations than many other sectors and so there is a lot more complexity in the contracts that retailers manage.
"Secondly, in welcoming our new shareholder, NewRoad Capital, we have added Chris Sultemeier to our board. He has deep expertise in retail supply chains as executive vice president of logistics at Walmart for nearly 30 years, and that brings an exciting opportunity to develop solutions that really meet the needs of retailers.
"Lastly, until now, the majority of our technology focus has been on integrating with carriers' systems and meeting their needs, but we will build on our carrier foundations with the focus shifting to shippers that can use our technology to better structure and then fulfill their digital contracts."
He added: "NYSHEX allows shippers to create an ecosystem with supply chain partners to enable the reliable movement of cargo. The results are proactive and swift exception resolution, less rework and streamlined, fluid operations, communications and business processes.
"This benefits every retailer, and anyone shipping internationally. We have seen that companies built on a strong purpose with deep-rooted core values outperform the rest."
Mr Downes outlined the advantages to shippers of joining the platform: "The central point of the system is carriers and their customers create customisable, yet clear, contracts where there is aligned expectations and no ambiguity.
"Secondly, NYSHEX provides near real-time visibility so shippers can monitor contract compliance across their carriers, and their own origin operations. This enables shippers to work with their carriers to resolve exceptions as they occur, instead of waiting for their next quarterly business review or their contract re-negotiation."
Dispute resolution is overseen by NYSHEX's member council, elected annually and comprising three carrier representatives, three BCO representatives and three from NVOCCs.
In the first half of this year, 69,100 teu was booked under NYSHEX contracts, a year-on-year tripling of the first half of 2019's 21,900 teu booked.
Nick Fafoutis, chief commercial officer at CMA CGM America, said: "Using NYSHEX has enhanced the ability for us and our customers to plan and provides the highest level of assurance that both parties are committed to the contract."