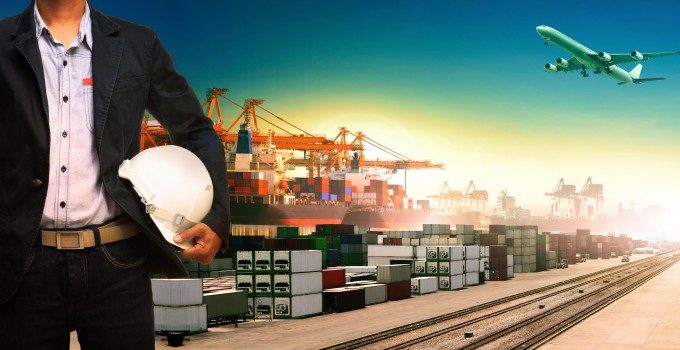 A strong hint from Maersk Line that the momentum of its best-ever first-quarter $714m net profit is unlikely to have been sustained, given the fierce rate war that is raging in Asia, has come from MD for UK & Ireland, Brian Godsafe.
Yesterday, in an e-mail update  to the Danish carrier's UK and Irish customers, Mr Godsafe wrote: "In May we announced a strong set of results for the first quarter of the new financial year. However, as you may have read, this was primarily achieved through low fuel prices and a favourable exchange rate. We cannot always rely on external factors to achieve good results and remain focused on improving and delivering the products your business needs."
Mr Godsafe thanked customers for their support, although anecdotal reports suggest that some of Maersk's Asia-North Europe-contracted shippers were unable to resist the temptation of cheaper rates offered by more aggressive competitors, evidenced by its loss of market share in the first quarter.
Moreover, although Maersk's 2M alliance partner, MSC, does not publish either financial or operation information, sources advise that the Geneva-headquartered carrier is "happy" with its westbound load factors, suggesting that some of Maersk's loss has been MSC's gain – albeit that the cargo is shipped on the same vessel.
There is no doubt that Maersk Line was caught on the back foot as carriers from the other alliances, and even its alliance partner, targeted its contract business. Indeed this was admitted by group chief executive Nils Andersen during the Q1 results presentation on 13 May, when he described the container arm as having been "a little bit hesitant" to join the rate war.
This reluctance, and "some confusion" for customers, was blamed by Mr Andersen for the 1.6% year-on-year decline in Maersk Line's volumes in a quarter when other carriers had actually increased their carryings.
But, in what could have been interpreted as a 'call to arms' to Maersk Line sales and marketing staff, Mr Andersen vowed that the container line would fight back, and "increase market share again" to "grow with the market".
Indeed, the CEO's commitment to "live with whatever rates are in the market" appears to have been the green light for a counteroffensive towards the end of May on the overcapacity-plagued Asia-North Europe route. UK-based container broker FIS reported that Maersk had not only "dramatically cut its rates", but was also "approaching the spot market to fill the void left by its deserted contract business".
Unsurprisingly, this urgent reaction by the world's biggest container carrier ensured that any hope of even a small percentage of 1 June general rate increases being obtained by Asia-North Europe carriers was a lost cause.
In fact, by last Friday, spot rates for the Asia-North Europe component of the Shanghai Containerized Freight Index (SCFI) had plunged by $577 per teu in just four weeks, to sink to an all-time low of $284 per teu.
And with Maersk now being forced to trawl the spot market to fill its allocation, and no doubt renegotiate its contract business with shippers demanding rate reductions, its guidance target "of a result higher than the $2.2bn produced in 2014" must currently be in jeopardy.
Nevertheless, speaking to The Wall Street Journal last Friday, Mr Andersen said: "I can't speak for other companies, but small and midsize carriers-controlling a 3-5% market share, with very few exceptions, have been unprofitable for the last seven years."
He added that "after such a long period of not being profitable, it defies logic to continue to invest in the business", suggesting that he firmly believes that Maersk Line will soon see some of its competitors with weaker balance sheets fall by the wayside.