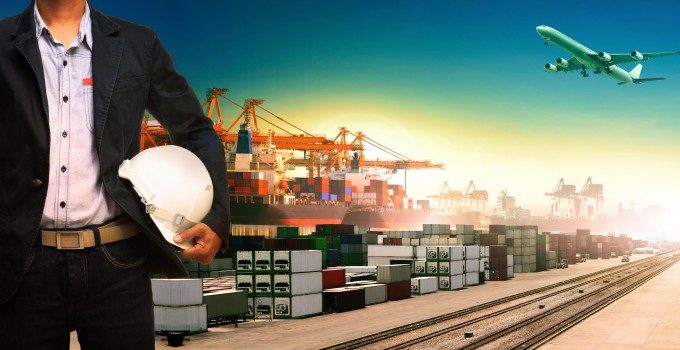 This morning saw the launch of trading of Norbert Dentressangle's shares on NYSE Euronext London, a dual-listing for the logistics company which also trades on NYSE Euronext Paris.
Speaking to The Loadstar shortly after ringing the bell to open the exchange for the day, chief executive Hervé Montjotin explained the reasons for the listing.
"The first is to join the investor community in London, which has a deep knowledge of the supply chain and logistics sector, which presents an interest for us. The second reason is that we are very strong in the UK, which accounts for 32% of our turnover. It's a way to become more visible in the market."
The company, operating under the symbol GND, remains 68% owned by the Dentressangle family, and has not issued new shares, while the ordinary shares listed will not be available to the public.
Mr Montjotin added: "It is also part of a process of belonging for the UK team – it is a real Anglo-French partnership."
Norbert has undergone a period of significant growth through acquisition in the past five years, buying – among other things – UK operators Christian Salvesen in 2007 and TDG in 2011. In May it acquired Fiege's contract logistics operations in Italy and Iberia, which has a €130m turnover, but Mr Montjotin said the listing was not related to near-term acquisitions.
However, he added: "We've been able to develop the company with our current shareholder position. But as we want to grow, it's a way to prepare for the future."
Thomas Cullen, senior analyst for Transport Intelligence (TI)  said: "Norbert is heavily exposed to the UK, so it makes sense to adapt its exposure to London equity markets. It also often takes out big debt to fund acquisition, so it needs as many corporate finance options as possible. I would expect it to carry on with some big freight forwarder purchases in the near future so it might need the debt."
In the past six years, Norbert has more than doubled its logistics revenues, but, according to TI: "It has built revenues by acquisition, but margins are squeezed and the effect on profit has been small."
Nevertheless, the company has big ambitions, confirmed Mr Montjotin.
"In the mid-term we want to double our scale in 10 years. We want to be a top-tier supply chain player and we need to leverage skills."
Revenues in 2012 amounted to €3.9bn, with 32,500 staff. The 31st largest logistics company in 2011, according to the Journal of Commerce, it is likely to be in the Top 20 now.
In contract logistics, revenues have more than doubled in the past six years, although margins have fallen from 5.7% in March 2007 to 4.4% now. Mr Montjotin said additional acquisitions in contract logistics were expected.
"The economy is not buoyant in Europe, and we want to grow in and outside Europe. Europe is our playfield, but we are looking elsewhere – contract logistics in Russia is interesting. The US we are considering relatively seriously too – there is probably room for Norbert in developing skills in contract logistics there."
Freight forwarding is the smallest part of the business – according to TI's recent Global Transport & Logistics Financial Analysis Report, which reviewed 20 leading logistics companies, Norbert was the smallest in the freight forwarding sector, less than a quarter of the size of the next smallest, Logwin.
However, as recently as 2010 it had no freight forwarding activities, and turnover rose from €86m in 2011 to €143m in 2012, following the acquisition of John Keells Group's freight forwarding operations in India and Sri Lanka.
"We are keen to grow at a quicker pace in freight forwarding, it's something we are able to build on," said Mr Montjotin. "In freight forwarding, every geography is interesting. We are focusing on regions where we want to reinforce our position especially in operations, sales, and adding value for the customer – and consolidation within Norbert.
"We are satisfied with our ability to create value through acquisitions and integration. I consider that we have a real skill in integrating businesses – generally speaking we have an ability to create value through integration."
He added that acquisitions would be in areas – either regionally or skills-wise – that the company was limited in.
"We look at three things – does the acquisition make sense, the quality of the operations and people, and the valuation."
He denied that Norbert would be interested in acquiring CEVA. "There's a little too much debt. I think I'd rather be in our position."