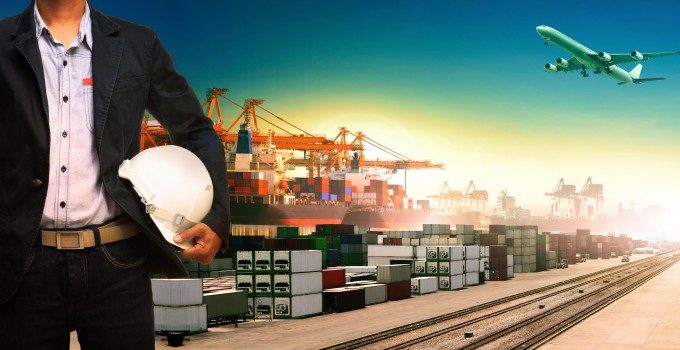 French haulage and logistics operator Norbert Dentressangle (ND) has reported a 13.6% year-on-year increase in group turnover for the first quarter, as the effect of its acquisition of freight forwarder Daher begins to be felt.
ND has been trying to diversify its business mix in recent years and move away from its traditional dependency on haulage and its home market of France, and Q1 saw 61% of revenue generated outside the country, while just over 50% came from its logistics and freight forwarding divisions.
Chairman Herve Montjotin said: "The growth recorded by Norbert Dentressangle [was] primarily driven by sustained sales growth and a few targeted acquisitions.
"This growth is in line with the company's development model, which is based on both boosting its commercial positions, and increasing its market share, and on an active external growth strategy."
Last year's acquisition of French freight forwarder Daher was the main reason for a 47.6% year-on-year increase in freight forwarding revenues, which came in €48m compared with €33m in the same period last year.
However, on a like-for-like basis, forwarding revenue was actually down 15%, and ND has revised downwards its expected full-year freight forwarding turnover to €200m. At the end of the third quarter last year, ND estimated that with the Daher acquisition the freight forwarding division would generate €220m.
Mr Montjotin said the revision was because the company had moved its focus from revenues to margins.
"Gross margins are more important than revenues, and now stand at 20%, where before they were 17%. We are concentrating on the actual profitability rather the revenues."
This change in tack was illustrated by the way ND has changed its approach to the Chinese market. It entered China with the 2011 acquisition of local forwarder APC Beijing International.
"At the time this company operated on behalf of local Chinese clients, but we discontinued some of these contracts because they weren't lucrative – and now we are starting to do business with US and European clients who have flows out of China," Mr Montjotin explained.
Its major contract win in this area has been to manage some traffic for hi-tech manufacturer Asus from China to the US. The Taiwanese-headquartered company runs quarterly tenders for its Shanghai-Los Angeles corridor, said Mr Montjotin.
"We didn't have this business before – it enhances our creditability," he said, adding that cargo was mostly microprocessors, tablets and laptops.
So its push into freight forwarding remains very much a work in progress, and the sector's contribution to the group is marginal compared with the transport and contract logistics divisions, which both saw revenue of around €520m in the first quarter, growing by 5.5% and 19.8% respectively.
Group turnover was €1.078bn, compared with €949m in Q1 2013, and marginally down on the fourth-quarter result of €1.079bn
Mr Montjotin denied this was evidence that growth at the company had stagnated. He said the final three-month period of 2013 was above expectation  – and had a seasonal fillip.
"The Christmas season was very good for us with the all the e-commerce and other activities – for example, Marks & Spencer contracted a lot of business with us on a temporary basis, because they couldn't deal with it themselves.
"The real comparison should be year-on-year," he said.