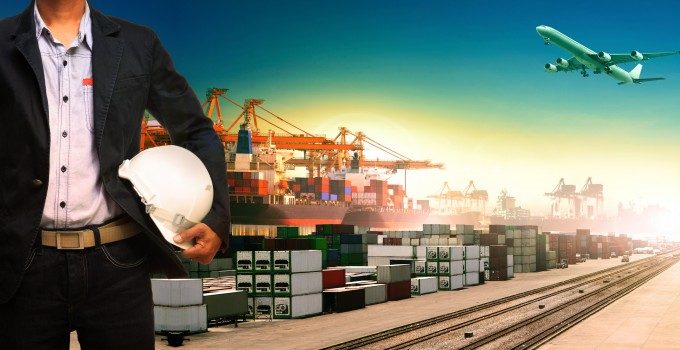 Posting a $23m net loss for third-quarter trading to add to the $152m of red ink in the first half of the year, Singapore-headquartered NOL said its APL container line had been adversely impacted by "severe port congestion in Southern California".
Its ships have been held with many others at anchor off San Pedro Bay during the strong peak season as the two biggest US ports of Los Angeles and Long Beach struggle to cope with larger ships, increased volumes and chassis and truck driver shortages, while employers and stevedores remain locked in negotiations over expired master labour contract.
APL's revenue for the period declined 2% year-on-year to $1.69bn, while average revenue per feu declined 1% to $2,343 earned on the 646,000 feu carried, which itself was down 3%.
According to NOL, the bottom line damage was a result of a 1% increase in the cost of APL sales which, it said, was "mainly due to a spike in North American operating costs". However, according to the accounts, NOL also took a $42m hit from increased finance costs attributed to exchange rate losses incurred from the repayment of a Singapore dollar loan.
Nevertheless, without the "cost management and efficiency drive" savings of $290m achieved in the first nine months of the year, NOL's position would have been much worse."Our focus on increasing operation efficiencies remains on track," said group chief executive Ng Yat Chung.
"Our unwavering focus on reducing fixed costs continues to show results," said APL president Kenneth Glenn, adding that port congestion at LA/LB had "adversely impacted our performance".
He said: "Given APL's significant business presence in Southern California, we are working simultaneously on several fronts to urgently address these issues. This includes realigning our network to facilitate smooth cargo flow through the US west coast, and working with our partners on equipment and productivity challenges."
As well as the transpacific problems NOL also suffered from a "persistent oversupply of shipping capacity", which it said "continues to negatively impact liner freight rates".
According to NOL's operational report, APL's vessels achieved respectable 90% utilisation levels in the first nine months of the year, and against this healthy load factor it should be possible to maintain freight rate discipline.
But until now there has been little evidence of freight rate discipline, and discounting remains common.  Indeed, Asia-Europe spot rates on the Shanghai Containerized Freight Index (SCFI) fell to a new yearly low last week, tumbling, for the 12th consecutive week, to below $700 per teu.
However, the SCFI's Shanghai-North Europe leg jumped $615 per teu this week to $1,312, as carriers introduce 1 November general rate increases of almost $1,000 per teu,
Freight broker FIS predicted a familiar pattern: the GRIs will not stick and  rates will fall to around $1,000-1,100 per teu by the second week of November.
Ominously, it said the jump in rates was "too early for celebrations, with reports in the market that G6 carriers, including APL, NYK and OOCL, have begun to aggressively cut rates".
Meanwhile, the bright spot for NOL was APL Logistics, which achieved 8% revenue growth in Q3 on the same period of 2013, which augurs well for a proposed sale that could earn NOL a welcome $1bn in cash.