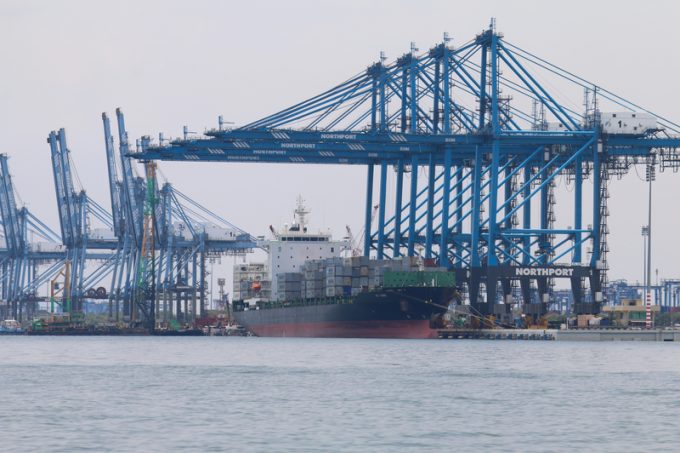 The chances of a creating a fourth container transhipment hub in South-east Asia appear to be growing increasingly slim, delegates at this week's TOC Asia Container Supply Chain event in Singapore were told.
Carrier consolidation in terms of the new alliance structure, merger and acquisition activity and the increasing propensity to take equity stakes in terminals to secure port capacity mean that plans to build new port facilities in the Straits of Malacca are unlikely to be commercially viable.
Jason Chiang, director of consultancy Royal Haskoning, said that with huge expansion in Singapore – building the vast 60m teu-capacity terminals at Tuas – as well as third development phase of Malaysia's Port of Tanjung Pelepas (PTP) and possibly a third container terminal in Port Klang, the need for a fourth port was virtually non-existent.
"A fourth entrant is completely unwarranted," he said. "All the major lines in the region have their own facilities with equity takes in them, while volume growth in the region has stalled in recent years."
In November, the Malaysian government, with Chinese backing, began building a new $3bn port at Kuala Linggi in Malacca, around 200km north of Singapore. It is slated to receive oil imports from the Middle East and there are plans to build container handling facilities.
Mr Chiang said: "There is a geopolitical element to this – the real concern for the Chinese is what would happen to their oil supplies if the Malacca Straits were closed to shipping. An oil pipeline is being built across Malaysia to a port at Kuantan on the eastern coast of the country.
"But a container terminal is not viable," he said, adding that most business cases for a transhipment ports contained a strong element of gateway cargo. Port Klang's throughput comprises 31% gateway cargo and 69% transhipment, while Singapore's is 15% gateway and 85% transhipment.
PTP, built fewer than 20 years ago, is the exception, it is 94% transhipment traffic and just 6% gateway, but its construction was partially funded by Maersk Line after the world's largest carriers had failed to secure a dedicated terminal in Singapore.
Tan Hua Joo, executive consultant at Alphaliner, agreed with Mr Chiang:. "It's simply not possible to have that many transhipment hubs in this region; there just aren't the volumes."
He argued that carrier consolidation was set to "significantly change the port landscape" and called on South-east Asian governments to take a coordinated approach to port planning.
"Even the third terminal at Port Klang is highly likely to fail," he said, explaining that the Malaysian port stood to lose out the most to the recent alliance reshuffle.
"Port Klang is set to lose five calls, which will translate into 15-20% of its volumes. They will find it very difficult to replace that in the short-term.
"Singapore is the winner as it takes a chunk of CMA CGM and Cosco volumes, which were the first- and second-largest customers of Klang, while the reshuffle is neutral for PTP, as its carriers – Maersk and Evergreen – are not moving," he said.
Mr Tan added that a secondary problem for transhipment ports was the emergence of enlarged ports in Thailand and Vietnam – Laem Chabang and Cai Mep – which had expanded to be able to handle the largest vessels and gained new direct calls from the alliances.
"There's no room for a fourth hub in South-east Asia – and the number will probably go down to two," he summed up.