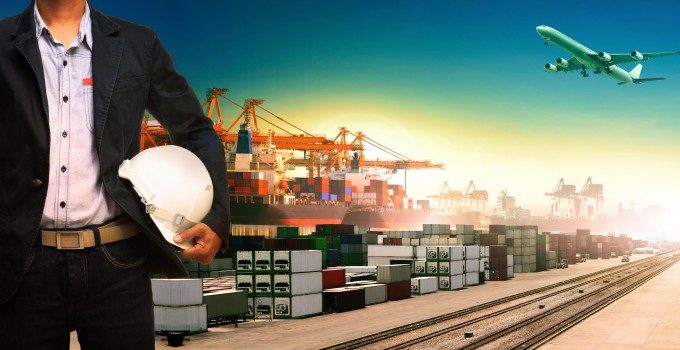 Port and terminal operators in Nigeria, and shipping lines serving them, have been warned they may face back-charges levied on the country's shippers amounting to billions of dollars, after a critical court case at the end of last year.
The case dates back to a decision by the federal government in February last year to appoint the Nigerian Shippers Council (NSC) as the economic regulator of Nigeria's ports.
They would oversee "regulation of competition, pricing and service levels among providers of port and shipping services, with increased powers of enforcement".
Importantly, this appointment came via a presidential executive order, rather than legislation approved by the country's parliament.
Subsequently, the NSC ordered terminal operators and shipping lines "to reduce certain charges, increase free storage time and take other steps intended to affect service and pricing levels".
In particular, the move was an attempt to recoup charges paid by importers to agents for clearing cargo out of the terminals.
In response, 12 shipping companies in the Association of Shipping Line Agents launched two separate multi-plaintiff actions against the NSC, as well as an injunction stopping it from implementing the new legislation.
The first case ranged against the appointment of the NSC as the port's economic regulator, arguing that the position was held by the National Ports Authority of Nigeria and the government could not change the regulator without new legislation.
The second action argued that the NSC's order was beyond its powers.
Both cases were ruled on by Justice Ibrahim Buba, of Nigeria's federal high court, who found that the country's constitution allowed for the appointment of the NSC as the ports' economic regulator.
However, he ruled that the shipping line agency charge was illegal, and that all money collected under it should be repaid.
According to Nigerian solicitor Emeka Akabogu, of Akabogu & Associates, who wrote a research note on the case, the decision represents "a milestone" for the country's shipping industry.
"For the first time, the courts have ruled definitively on the propriety of charges payable by importers for clearing goods from the ports. In affirming the role of the Nigerian Shippers' Council as the economic regulator, the decision sets the scene for active regulatory activities that will require shipping companies, terminal operators and other port service providers to review critically their levels of compliance with best competitive practices.
"Crucially, by finding the shipping line agency charge to be illegal, the courts have now ordered shipping companies to refund levies collected over the past eight years, amounting to billions of dollars," he said.