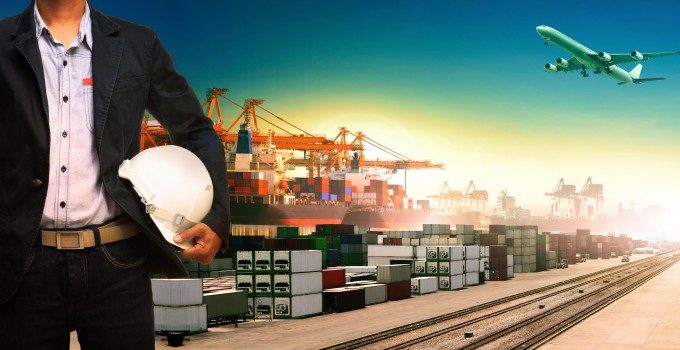 New Zealand moved a step closer to banning freight rate discussions between container shipping lines serving its markets, after commerce minister Craig Foss announced that the government's cabinet had decided to back his plans to reform the sector.
Reform of New Zealand's Commerce Act, which would see the removal of liner shipping's exemption from collective rate-setting legislation, has been on the cards since last year, when the country's Productivity Commission published a report in which it recommended that: "New Zealand require shipping companies wishing to collaborate to fix prices or limit capacity to demonstrate to the Commerce Commission that there will be a public benefit which will outweigh any anti-competitive effects."
Yesterday, Mr Foss announced the government's intention to bring shipping under the same anti-trust legislation that covers most other industries. "New Zealand is well served by international shipping operators, with 18 companies operating here, but the current industry-specific regime is outdated and no longer appropriate," he said.
He continued: "By bringing international shipping services under the Commerce Act, we are ensuring there is effective oversight of an industry vital to our exporters.
"The Government's Business Growth Agenda lays out our ambitious goal to increase the ratio of exports to GDP to 40 per cent by 2025. A healthy, competitive and well-regulated shipping industry is an important part of achieving this.
"This bill promotes economic growth by enabling pro-competitive collaboration between firms, while also deterring hard-core cartel conduct."
Since the publication of the Productivity Commission's report, New Zealand's Commerce Select Committee has been receiving submissions from carriers and shippers alike over the past year. What is most surprising, sifting through them, is how widely opinion diverges.
Compared to the tortuous process through which the European Commission brought about the end of the conference system, when carriers and shippers took diametrically opposed positions, responses to the New Zealand authorities have been surprisingly varied.
Some were predictable enough, however. The New Zealand-based International Container Lines Committee (ICLC), an association of the major deepsea carriers serving the country, expressed strong objection to the change as well as voicing its suspicion that the arguments for changing the legislation were ideologically driven.
"The proposal does not have the backing of the major exporter and importer communities in New Zealand and is at odds with recommendations from the Ministry of Transport. All things considered, the ICLC submits that the proposed changes are not in New Zealand's economic interests short term or long term, and will put at risk the quality, reliability and scope of sea freight services currently enjoyed by this country," it said.
However, this view was countered by the New Zealand Shipping Federation, which observed that the current regime was detrimental to the country's domestic shipping operators.
"We hold the view that the New Zealand coastal shipping sector is fundamentally disadvantaged by international shipping operators being in a position to marginally price while operating within New Zealand's coastal waters. Their primary business is to move cargo into and out of New Zealand and any business they pick up here is a bonus and can be charged at a marginal rate. Domestic operators cannot marginally price and stay in business," it said.
While reaffirming that it opposes cartel behaviour business group, the Employers and Manufacturers Association, submitted its opposition to reform on the grounds of practicality. "We believe this suggested amendment will be both ineffective and virtually unenforceable in most instances.
"Such a change attempts to extend New Zealand jurisdiction to other markets which may be highly problematic in any enforcement action in getting the parties to court and on whom might be held accountable locally," it said, adding it was unlikely the country would be "the deliberate target of any shipping cartel action."
However, the New Zealand Shippers Council pointed out that the country had levied fines on airlines found guilty of price fixing fuel surcharges and argued that, irrespective of whether "hard-core" cartel behaviour had taken place in the past, legislation covering it was required.
Part of the problem, as many observed, is that the country's trading fortunes are entwined with those of its larger neighbour, Australia, in which it is jointly engaged in a programme to strengthen economic ties with the ultimate aim of creating a single economic area. There is concern that should New Zealand move ahead of Australia in introducing further anti-trust legislation, this would create issues over the larger process of unifying the two regimes.
However, a joint study by the Australian and New Zealand Productivity Commissions Strengthening trans-Tasman economic relations recommended that both countries remove the liner services' rate-setting exemption – essentially suggesting that Australia should follow New Zealand's lead.
A related fear for New Zealand's shippers, outlined by the ICLC, is that by making the New Zealand regime stricter it would discourage container carriers from including it on deepsea services altogether and instead tranship New Zealand cargo through Australian container hubs.
"If New Zealand takes more radical reform, it creates a real compliance problem for offshore [international] participants. Given the small size of the New Zealand market, some may choose to simply opt out," the ICLC said.
This possibility was compounded by the huge imbalance between export and import cargo flows, to the extent that: "one of New Zealand's largest imports is simply empty containers to keep the system in balance."
The Commerce Select Committee's report is due to be published on 14 May.